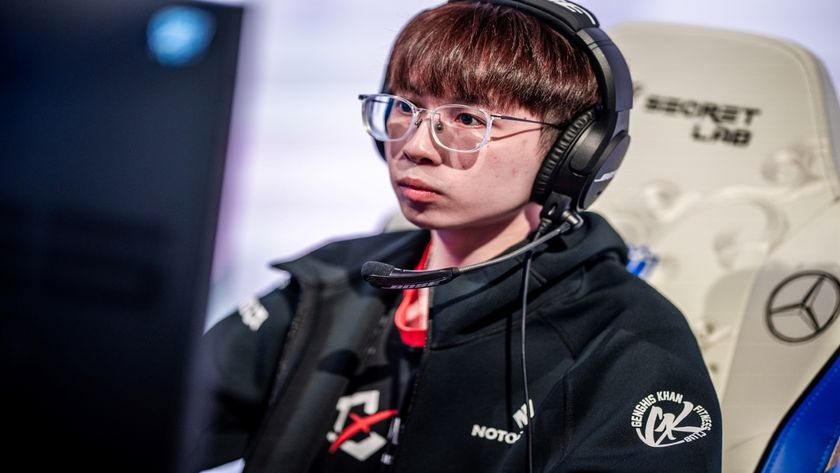 Maoan of Beyond Gaming is suspended for the rest of Worlds 2021
The Beyond Gaming mid-laner has had an amazing tournament so far, only for it to come crashing down in the end after an alleged gambling scandal.
Beyond Gaming's mid-laner, Chien "Maoan" Mao-An has been suspended for the remainder of Worlds 2021 due to an alleged gambling and match-fixing scandal. No substitute has been announced as of yet.
This comes after Beyond put up an exhilarating performance, being able to come back from two games down to reverse sweep the series against Galatasaray Esports. Unfortunately, now they'll have to do it all over again and without their star mid-laner.
LoL Esports tweeted out their official statement on the matter earlier today:
Maoan has been to be at the heart of a match-fixing scandal that has is also tied it with match-betting. Allegedly, Maoan had leaked pick-and-ban strategies for his team, aiding others to place bets on said leaked information. The official broadcaster for the PCS Reirachu also provided some insight on the matter.
The owner of Beyond and former pro player, Hong-Wei "Dinter" Xue had also shed some light on the matter via live stream. He said he asked Maoan if the allegations of match-fixing and gambling were true, to which Maoan confirmed that he gave sensitive information regarding picks and bans for the team during the tournament. Dinter had also gone on to confirm that Beyond has submitted this to Riot Games and are awaiting their ruling on whether Maoan can play in their match against Galatasaray. This is because Beyond does not have any substitute for the mid-lane.
He posted an apology on his Facebook page, saying sorry to the fans of the organisation and hoping they can find a balance between punishing Maoan as well as not disrupting the rest of the team.
While there is no real chance for Maoan to compete anymore given Riot's official ruling, you have to feel for Beyond, who has been phenomenal up to this point.
(Image credit: Riot Games)