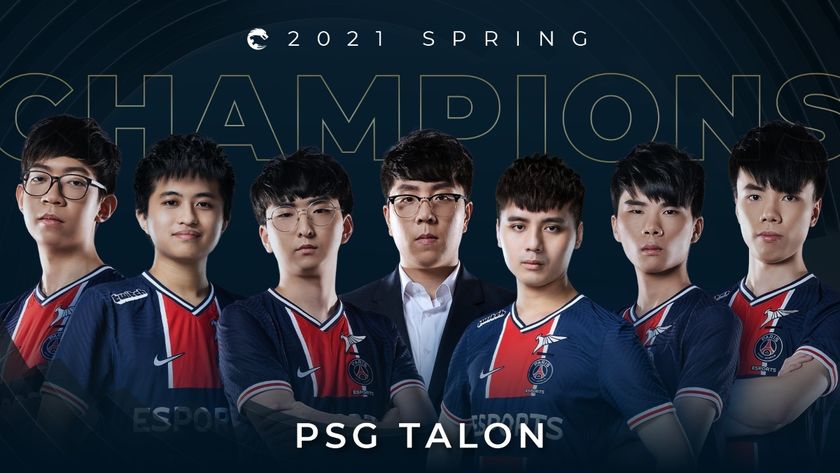 PSG Talon takes the W at the PCS 2021 Spring Split playoffs
After topping the group stages and winning the grand finals in stunning fashion, PSG Talon will represent Southeast Asia in the coming MSI 2021.
PSG Talon secures their place in the upcoming Mid-Season Invitational 2021 by ploughing through the competition in the PCS 2021 Spring Split playoffs and taking the entire tournament by storm. To add salt to their opponents' wounds: PSG Talon lost only a single game throughout their time in both the group stages and playoffs.
In only their second game in the playoff stage, PSG Talon faced off against Beyond Gaming, knocking them down to the lower bracket to go up against Machi Esports. After a thrilling best-of-five series, Beyond Gaming got a second chance to face off against PSG Talon once more but unfortunately, did not take their chances and lost in another three-nil sweep.
PSG Talon v Beyond Gaming - Part One
The only game that PSG Talon ever lost in the group stages was against Beyond Gaming so they went into the winner bracket final with a slim chance of being able to take a game or two off of PSG Talon. Unfortunately, that wasn't the case as PSG Talon came out swinging in all three games, showing us why they deserved to be in the finals.
In all three games, PSG Talon was able to stifle Beyond Gaming's strategies with ease, making it even harder for them to execute their game plan. PSG Talon also showed their flexibility by picking 14 different champions in those three games with Leona being the sole exception as she was picked in the first two games.
PSG Talon v Beyond Gaming - Part Two
Having already beaten Beyond Gaming once in a best-of-five series, PSG Talon had to do it all over again, this time in the grand finals. While Beyond Gaming did manage to overcome Machi Esports to make it into the grand finals, they still had a very steep mountain to climb.
In the grand finals, PSG Talon picked both Gnar and Kai'Sa three times, which goes to show how potent these picks are in the current meta. We also highlighted both champions as some of the most played during this patch. They also chose Volibear and Leona two times each. Beyond Gaming, on the other hand, went with Tristana and Alistar in all three games as well as Hecarim and Jayce for two.
While all three games went past 30 minutes, it didn't feel like PSG Talon were seriously challenged as they looked quite at ease playing against Beyond Gaming once more. They showed real composure, technical ability, as well as a keen awareness of what's going on and being able to counteract that.
Mid-Season Invitational 2021
With their slot already confirmed, PSG Talon will be in Group B of the upcoming MSI 2021, alongside
MAD Lions (LEC Spring 2021 winners),

İstanbul Wildcats (TCL Winter 2021), and

paiN Gaming (CBLOL 2021).