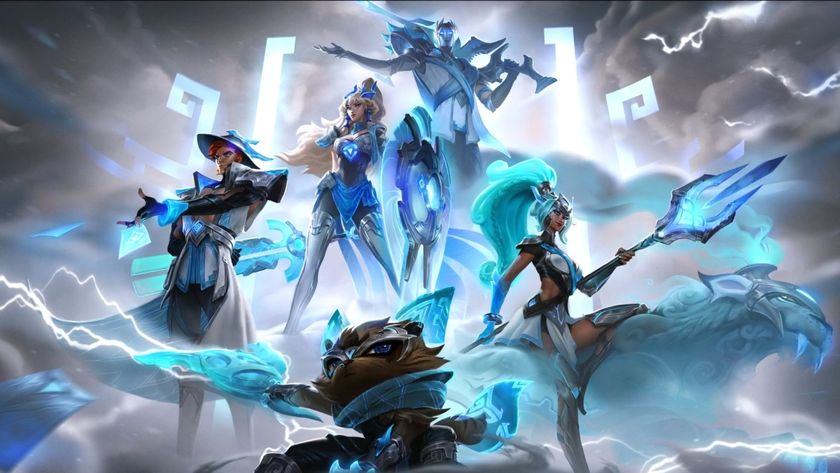 DWG.KIA unveils its 2020 Worlds Championship skins
DWG.KIA were your LoL Worlds Championship 2020 winners and have finally gotten their very own dedicated champions skins.
The five champions that DWG.KIA chose includes Leona, Kennen, Jhin, Nidalee, and Twisted Fate to showcase the accomplishments. Four of the members who won Worlds last year is still with DWG.KIA, minus  Ha-kwon "Nuguri" Jang , who left to FunPlus Phoenix.
As per traditions, the team that wins Worlds gets to pick a champion that they would want a skin for. All the champions selected are the signature picks of the players, all sporting a cool blue theme.
Ha-kwon "Nuguri" Jang - Kennen
Kim "Canyon" Geon-bu - Nidalee
Heo "ShowMaker" Su - Twisted Fate
YongJun "Ghost" Jang - Jhin
Geon-hee "BeryL" Cho - Leona
The skins are expected to release sometime during MSI 2021, which is slated to start on the 6th until the 23rd of May.
LCK 2021
DWG.KIA is currently participating in the LCK 2021 Spring Split playoffs, where they took out Hanwha Life Esports in a convincing 3-0 series. They will be awaiting their fellow finalists in a few days between Gen.G and T1.