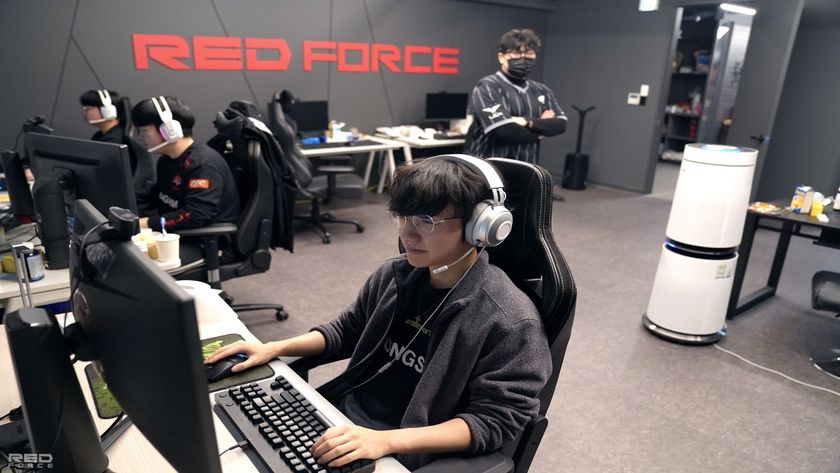 The last week of the LCK 2021 Spring season is here!
We're in the last few hurdles of the LCK 2021 Spring season where it's all or nothing now.
As it stands, only the top six teams will qualify for the playoffs. To sweeten the deal, the top two will head straight into the semifinals with the other four in the quarterfinals.
DWG.KIA are the first and only team so far to book their slot in the semis. As for the second spot in the semis, it's going down straight to the wire between Gen.G and Hanwha Life Esports (HLE). As for T1 and DRX, they have already secured their spot in the quarterfinals with the last spot up for grabs as well.
The former will be happy to have Lee "Faker" Sang-hyeok back as they prepare for the playoffs, which will give them a great advantage over the likes of DWG.KIA and Gen.G.
With Nongshim RedForce (NS) currently in the sixth and final spot for the playoffs, week 10 will be interesting as KT Rolster (KT), Liiv SANDBOX (LSB), and Fredit BRION (BRO) are also in the running for that playoff spot. Unfortunately, Afreeca Freecs (AF) are out of the race for the playoffs as they're currently in dead last with no more games to play.
The remaining four teams still in the running will be in action come this Thursday, March 25th until Sunday, March 28th. Here is what the schedule looks like:
Thursday (25th March)
Fredit BRION vs Hanwha Life Esports (4.00 pm)
KT Rolster vs Nongshim RedForce (7.00 pm)*
Friday (26th March)
DRX vs Gen.G (4.00 pm)
Afreeca Freecs vs Liiv SANDBOX (7.00 pm)
Saturday (27th March)
DWG.KIA vs KT Rolster (4.00 pm)
Nongshim RedForce vs Fredit BRION (7.00 pm)*
Sunday (28th March)
Hanwha Life Esports vs T1 (4.00 pm)
Liiv SANDBOX vs DRX (7.00 pm)
NS have two big games to come in the last and final week, which may determine their tournament future. Their first game is against KT, followed by BRO later on. If NS win both games, they will secure their spot in the quarterfinals. LSB will be playing two games as well, however, their games are significantly harder with their last game going up against DRX.
Don't forget to tune in to catch all the action this Thursday to Sunday on Twitch.TV.