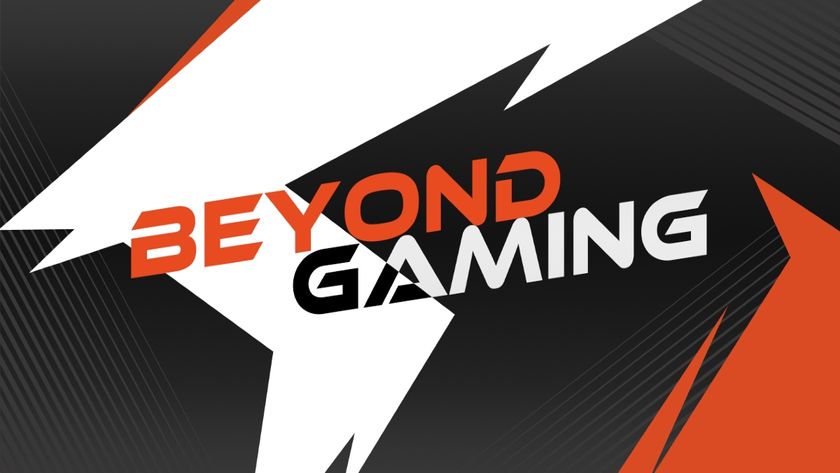 Week 2 power rankings for the PCS 2021 Spring season
Just last week, we covered the events that transpired during the first week of the PCS 2021 Spring season. We also spoke of what you could expect for week two with plenty of games to look forward to as well as the ensuing action. As things stand, Beyond Gaming and PSG Talon share the top spot.
Third place also features a two-way tie between Machi Esports and BOOM Esports, the latter of which was top just a week before. They are then followed by  J Team, Berjaya Dragons, Hong Kong Attitude, and Impunity respectively.
With week two already done and dusted, we now look towards week three. This also means that there will be only three weeks left of the PCS 2021 Spring season. As only the top eight teams will make it to the playoffs, both Alpha Esports and Liyab Esports have got their work cut out for them. The former only has a single win to its name alongside a six-game losing streak while the latter has lost all seven games so far with its latest lost coming at the hands of Alpha Esports.
Beyond Gaming
The first of the top three teams that are currently sitting on a five-game win streak, Beyond Gaming have stepped up when it mattered, taking three straight victories in week two. Of course, two of those wins came against the bottom two teams this season. They've also managed to secure the W against PSG Talon and J Team before losing their only game of the season so far against Machi Esports.
While they were a last-minute addition to replace ahq e-Sports Club, Beyond Gaming have certainly impressed. Now their biggest challenge would be to hold onto this lead for another three weeks.
PSG Talon
Another team that is also on a five-game win streak is PSG Talon, who is still stuck in second place. They've managed to take the W in all but one of their games, which they lost to Beyond Gaming. Besides that, they've managed to beat the likes of Machi Esports and  J Team to name a few.
While they are on the same points as both Beyond Gaming, PSG Talon certainly have the credentials to be a top contender during the playoffs. They've got some interesting games coming up, especially a rematch of their first game against Machi Esports back in week one.
Machi Esports
While they were initially first, Machi Esports has since dropped down to third, sharing the spot with BOOM Esports on a 5-2 score. It's two loses came at the hands of PSG Talon and J Team with the latter securing the win on the last game of week two.
After its shock defeat at the hands of J Team, Machi Esports cannot afford to drop any more games if it still wants to be in the running for the playoff spots. Week three could be its toughest challenge yet, facing off against BOOM Esports, Beyond Gaming, and PSG Talon.
BOOM Esports
Also in the same boat as Machi Esports are BOOM Esports. Having taken over from Nova Esports before the start of the season, BOOM Esports has been on an upward trajectory by taking wins from J Team, Impunity, and Hong Kong Attitude. The only two losses for them so far came up against Berjaya Dragons and Beyond Gaming.
Their round of games for the third week should pose some challenges, especially against PSG Talon and Machi Esports. BOOM Esports will also be looking to get their revenge against Berjaya Dragons when they meet again.
J Team
Sitting strong at the top of the mid-table challenge is J Team, fresh off their victory against Machi Esports and currently on a two-game win streak. With a 4-3 score to boot, J Team's run in the season has been far from ideal but given the circumstances, they should be pleased with their placing for now.
Its next round of games shouldn't be too hard for J Team to climb the rankings as it'll be facing off against other mid-table teams. It will also go up against the current top-ranked team, Beyond Gaming.
Berjaya Dragons
Malaysia's very own Berjaya Dragons are having mixed feelings in the PCS 2021 Spring season with three wins and four losses to its name. While it has played well to secure wins against BOOM Esports, Hong Kong Attitude, and Liyab Esports, it still isn't enough to cover its losses against more formidable opponents.
For week three, Berjaya Dragons will be looking to progress further in the competition. They will also be aided with the confidence going into their games against BOOM Esports and Liyab Esports once more, having already won the first game against both teams. Their real challenge will come up against Beyond Gaming.
Hong Kong Attitude
Hong Kong Attitude has the second-highest losing streak in the PCS 2021 Spring season with four losses from week two alone. Of course, they did manage to beat out Impunity and Liyab Esports but at this point, who hasn't?
Its first game for week three will be against Alpha Esports so hopefully, this is where its losing streak will come to an end. It will also be facing off against Impunity for the second time and hoping it can secure another W.
Impunity
The team from Singapore are currently in eighth place, which also happens to be the last playoff spot for the PCS 2021 Spring season. Impunity also lost all of its games in week two while its only wins came up against Berjaya Dragons and Alpha Esports.
Week three is looking good for Impunity to climb the rankings as it will be facing off against Liyab Esports, J Team, and Hong Kong Alliance. Getting at least two wins from three will be good development heading into the final two weeks of the season.
Alpha Esports
By securing its first and only victory so far, Alpha Esports manages to stay one spot above Liyab Esports. This comes after defeating them in their last game of the day. While it's only week two, Alpha Esports are still within of a shout to make it to the playoffs, provided they don't drop any more games moving forward.
That will be a tall task as they will be going up against Hong Kong Alliance, J Team, BOOM Esports, and Liyab Esports (again!) for the third week.
Liyab Esports
After two weeks of the PCS 2021 Spring season, Liyab Esports has still not managed to secure their first win. They are currently on a seven-game losing streak, which will only grow bigger if they do not sort themselves out soon. Unfortunately, the draw isn't kind to them as week three will provide some challenges.
Aside from facing off against Machi Esports, Liyab Esports will also have to play with Impunity, Alpha Esports, and Berjaya Dragons. Here's to hoping they can secure at least one victory from the next four games.