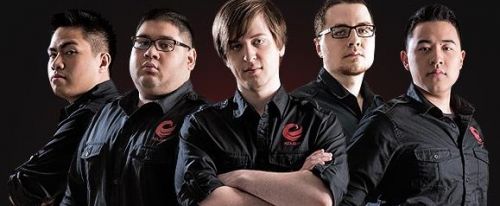 XDG Disbands
From being a top two North American team to having a dismnal performance in half a year, XDG will now disband.
XDG was the 3rd team to represent North America at the Season 3 World Championships last year as "Vulcun" but failed to show up strong during the spring split.  Despite the only change in the actual line-up being the exchange of Lyubomir "Bloodwater" Spasov for Jamie "Sheep" Gallagher, the team only managed last place, getting 7 wins and 21 losses. 
The team's once star jungler Jake "Xmithie" Puchero revealed the disbanding of the team on his stream. As there is no official announcement from the staff of XDG Gaming, we don't know the future for these players except for Benny who announced his retirement.
Source - Twitch
PHOTO - LoLeSports