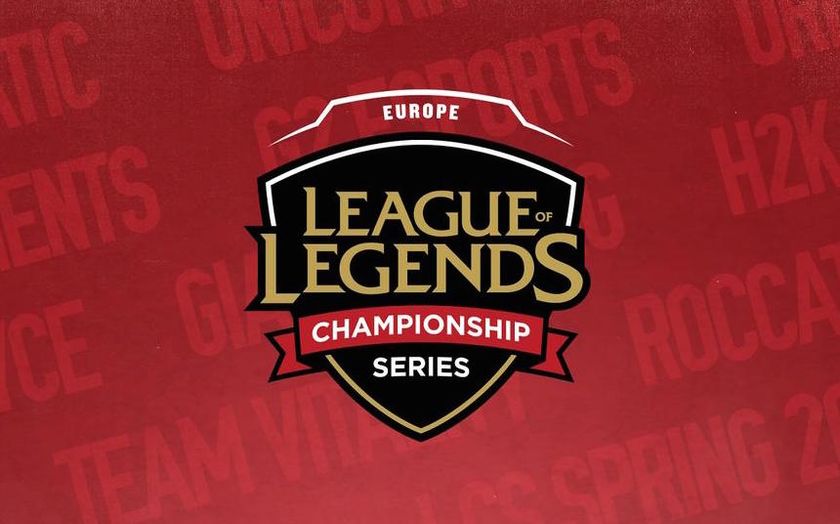 Preview: EU LCS playoffs
With playoffs only weeks away, we take a look at the teams as they prepare. What are the strengths and weaknesses of the teams moving forward? What is the team's expected ability to go all the way? Let's go through them one by one:
6th Seed: Fnatic
So much for an IEM boost. After getting all the way to the finals at Katowice, perrenial European fan favorites and defending champions Fnatic awkwardly find themselves in the last seed for playoffs. The reason why they find themselves there is mainly centered around the team's inability to stay coordinated. Synergy and team communication have been a reoccuring issue for the Fnatic team as both new and old members have found growing pains adjusting to their assigned roles within the team. 
It hasn't been all bad and there have been times where Fnatic has shined as a unit, but they simply haven't been able to consistently show it against the stronger EU teams. IEM maybe showed that Fnatic still has a chance to overcome the odds, especially in a best-of series format, but now that they find themselves up against Team Vitality in the quarterfinals, it doesn't look hopeful for Fnatic to repeat history once again.
Chances to win it all: 5%
5th Seed: Unicorns of Love
Despite not being the bottom seed coming into the playoffs, Unicorns of Love looks like the most likely to have an early exit. Having to switch Junglers twice in one split doesn't do much to bolster consistency, but UOL managed to hold on. Limping into the playoffs after a suboptimal run the past month, the problem is that team seems to have hit their skill plateau and been eclipsed by the stronger EU teams.
Still touting strong objective control and team fighting ability, UOL has the ability to upset perhaps a game or two. But unless some real magic takes hold, they cannot hope to make it past semifinals if they even reach that far.
Chances to win it all: 5%
4th Seed: Origen
After crashing and burning at IEM Katowice, Origen looked like a team reborn after the return of team founder/owner Enrique "xPeke" Cedeño to the Rift. Having a possible "Hai effect" on OG, the team went undefeated in the games he played and looked much more cohesive and on point. Whether he makes the full rotation to the starting roster for the playoffs is less of a question as to how much playing time Tristan "PowerOfEvil" Schrage will see moving forward.
If xPeke can keep his team on the same page without becoming a glaring liability for their success, we will have our official dark horse coming into the playoffs.
Chances to win it all: 10%
3rd Seed: Team Vitality
This certainly can't feel good for Team Vitality. Before the IEM break, the team was standing tall in first place and looking like the favorite heading into the playoffs. Everything was hitting on all cylinders, but the team has seemingly crumbled a little bit, going 2-2 to end the season in 3rd place. Their loss against ROCCAT was an especially worrying game for Vitality fans, as they team simply allowed ROCCAT to come back into the game.
Team Vitality has shown in the past that if they manage to dictate the pace of the game and force their opponents to play into their own style, they can beat anyone that they face. But, if they slip up, they can also lose to anyone as well.
Chances to win it all: 25%
2nd Seed: H2K Gaming
The boys over at H2what, H2K have seemingly gotten it all figured out. After losing their star Mid Laner Ryu "Ryu" Sang-uk for a good part of the season, there was rust on the wheels of the H2K machine upon his return. But, the IEM break seemed to have benefited them as they managed to look back on form.
The lone worry that H2K fans might have is the reoccuring trend that Konstantinos "FORG1VEN" Tzortziou brought up of H2K always losing the pivotal matches. It happened at IEM Cologne and it happened at the end of the season against UOL to cost H2K a first place finish. If H2K can buck the trend, you can bet they are strong favorites heading in.
Chances to win it all: 27%
1st Seed: G2 Esports
Who would have thought that this could happen? G2 Esports, who were a Challenger squad last season, have conquered the regular season mountain when everyone counted them out. Despite having two new Korean additions to the squad coming into the Spring split, the team has boasted an incredible team fighting ability and overall map synergy. The team has shown that they are never afraid to come straight at you, no matter who you are. This aggressive attitude has carried G2 to some impressive victories.
However, that same attitude has often been the downfall of G2. In the few games where they lost, their opponents were able to take advantage of G2's overaggressive movements on the map and cut the team off at the knees. If G2 can manage to temper their movements and push their advantages at the right time, look for them to complete their Cinderella story.
Chances to win it all: 28%