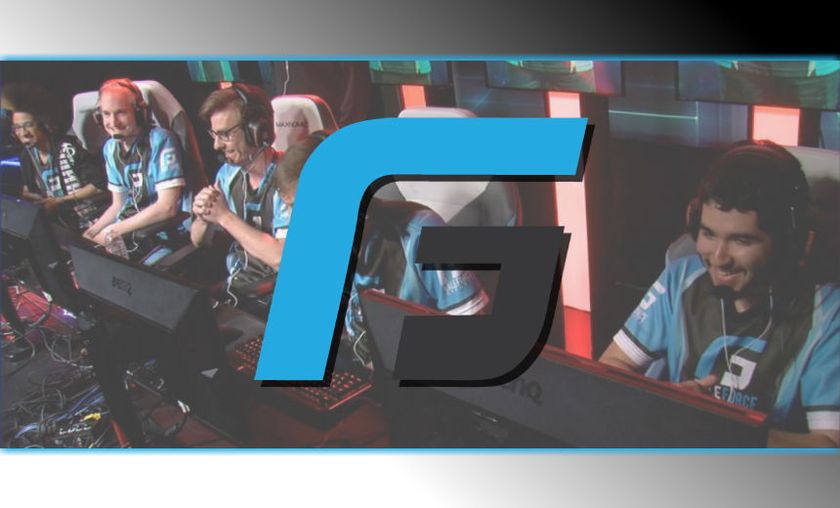 Gale Force eSports disintegrates Team Naventic and books their ticket to Sweden

Yesterday, Cloud9 was eliminated from the tourney, leaving Team Naventic, Brain Power, Gale Force eSports and Astral Authority to compete for 1st at ESL North America Summer Regional Championship.  Cloud9 would get one more chance to qualify for Sweden if Team Naventic won - but Gale Force Esports had other plans.
In contrast to ESL's terrible start, their production of the last day of the NA Summer Regional #2 was nearly flawless. Breaks between sets were almost non-existent and breaks between matches were reasonable for once as opposed to the eternity between matches that had been the norm earlier. There may be hope yet for ESL in producing good Heroes of the Storm tournaments in the future - assuming they keep up the good work.
Semi-Finals 1: Team Naventic vs. Brain Power
The first semi-finals was between Team Naventic and Brain Power. Considering Brain Power had narrowly lost to Gale Force eSports yesterday and eliminated C9 from the tournament, one might have hoped that Brain Power would ride that momentum and make this semi-finals competitive. It wasn't to be - Glaurung struggled mightily in the series, especially on Greymane in Game 1. Team Naventic managed to make it interesting in Game 2 with some very odd decisions, but a 3 vs. 5 boss win quickly set the record straight.
Semi-Finals 2: Gale Force eSports vs. Astral Authority
Bans
* This player was a stand-in for this match
The second semi-final was between Astral Authority and Gale Force eSports was a far more entertaining, back and forth affair. The first draft featured unique decisions from both teams, particularly GFE's 2 support, no warrior composition. Astral Authority built a huge lead behind Equinox's brilliant Tracer play, but once Gale Force eSports found out they could pick on FrozenX's Sylvanas, they wrestled control of the game from Astral Authority and closed it out with an authoritative 3 level lead. Game 2 on Battlefield of Eternity saw Astral Authority with the "God Composition" of Rehgar, Illidan, and Tassadar, perhaps the most feared trio of heroes in all of competitive play. The game was tight until a bad decision by Astral Authority to hook Kael'thas down a man led to Gale Force eSports claiming victory and moving on.
Grand Finals: Team Naventic vs. Gale Force eSports
Gale Force eSports and Team Naventic would compete for the title in the Finals of the ESL North America Summer Regional Championship, but Cloud9 had just as much at stake as Gale Force eSports - even though they weren't playing! Fortunately for Gale Force eSports, and not so much for C9, Gale Force eSports had one of the most deadly weapons on their team all series against Team Naventic: Khroen's Li Ming.
Game 1
Bans
* This player was a stand-in for this match
There's a reason you're not supposed to engage enemy teams down a critical talent tier: teams with talent advantages usually win team fights. Team Naventic foolishly engaged when they were level 15 while Gale Force eSports was level 16 and promptly paid the price - Gale Force eSports grabbed the punisher and ended the game.
Game 2
Bans
* This player was a stand-in for this match
This is becoming a pattern: Gale Force eSports does not fear Illidan on Battlefield of Eternity. This is probably because it is his weakest map - other heroes are stronger against the objective, particularly the ones cited as relatively strong vs. him. Even with Naventic having Fan, who is a great Illidan, Gale Force elected to gamble - and that gamble paid off when a failed gank on Falstad lead to Gale Force eSports winning Game 2.
Game 3
Bans
* This player was a stand-in for this match
Both teams started slowly, but mid way through the game Gale Force eSports picked up steam and never looked back.
With a 3-0 destruction of Team Naventic in the Grand Finals, Gale Force eSports claimed victory at the ESL North America Summer Regional Championship and will go to Sweden as the #2 NA team at Dreamhack All Stars - Summer.  As for Cloud9, we'll see them in the Fall - they have run out of chances to qualify for Dreamhack All Stars - Summer.
Follow us on Twitter @GosuGamersHotS for more competitive Heroes of the Storm news and coverage.