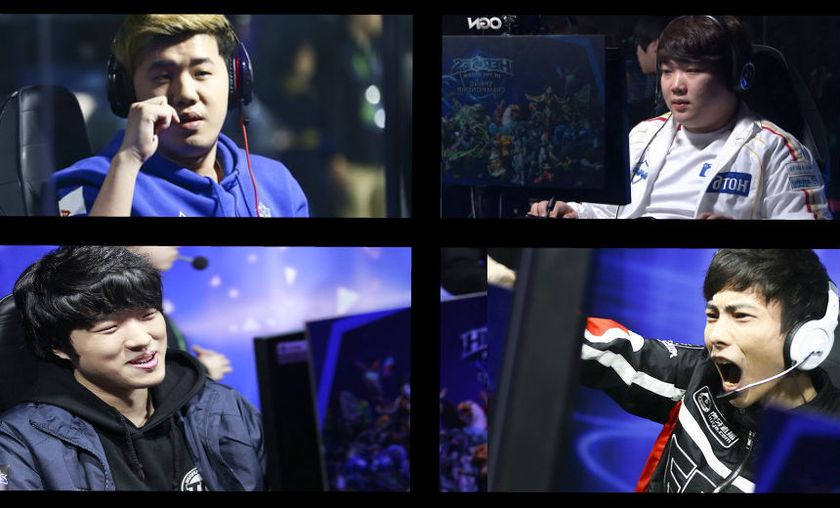 Four teams remain and only one can be the spring global champion

In just 6 hours, the last leg of the epic Spring Championships tournament series will begin. The teams remaining are the best in the world, but one of them, MVP Black, is the clear favorite.
Spring Global Championship Coverage Hub
With the West knocked out of the tournament, all eyes are on the remaining Chinese and Korean teams. The clear favorite to win is MVP Black as the numbers tell an all too familiar story:

MVP Black doesn't lose against Team No Limit in tournament play. It just doesn't happen. Team No Limit has had multiple BO7 matches against MVP Black and every time they lose, it's not close. MVP black also has a winning record against eStar, defeating them twice out of the three times they have met in tournament play. Edward Gaming hasn't faced MVP Black since last year, but the one time it happened, you guessed it, MVP Black won.

Historically, eStar has always been able to defeat Edward Gaming but their upset defeat at the hands of their fellow Chinese team during the 2nd phase of the tournament is something that can't be ignored. Edward Gaming is running on a lot of positive momentum and is on the brink of proving they are more than a 2nd fiddle team to eStar. There has never been a more fitting stage for their ascendency.

We've already seen what happens when the best in the west face off against the east, and it isn't pretty. Now, the only thing left to discuss are the upcoming matches:
Edward Gaming vs. Team No Limit
Edward Gaming is the favorite to win this. A long time ago, Team No Limit had a positive win percentage against EDG, but all that changed at the start of this year. EDG has had the opportunity to take meaningful strides in improving their play, where as Team No Limit has merely played punching bag to MVP Black since late February.

Expect a battle at the draft screen with both teams fighting for Tyrael and Jaina. These heroes are mutual comfort picks between both teams and at this stage of the tournament, you don't want to experiment too much. Regardless of who wins, both of these teams need to save their tricks for the final test, either eStar or MVP Black.
MVP Black vs. eStar Gaming
You already know what I'm going to say. MVP Black has a positive win rate against every team in the world, including eStar. eStar is clearly the 2nd best team in the world (even our rankings back that up) but MVP Black has the uncanny ability to make professional teams look like amateurs. Whether it's the brutal Kerrigan strategy against Naventic or the somehow more brutal Diablo + Kerrigan gank squad that fell Team No Limit, there isn't a team alive that can predict MVP Black.
Ignoring Korean hype, eStar is no slouch. They are the only team capable of going toe to with MVP Black and, if they manage to win, they have positive win history against both Edward Gaming and Team No Limit. This match may potentially be more intense than the actual grand finals.
Watch these epic matches live today at 7:00PM Pacific Time.
 
Follow us on Twitter @GosugamersHotS for more Heroes of the Storm esports news.
*Shoutouts to Kenzi131 for the photos he has been posting on his twitter