Decklist spotlight: SuperJJ's decks which won Xfinity Invitational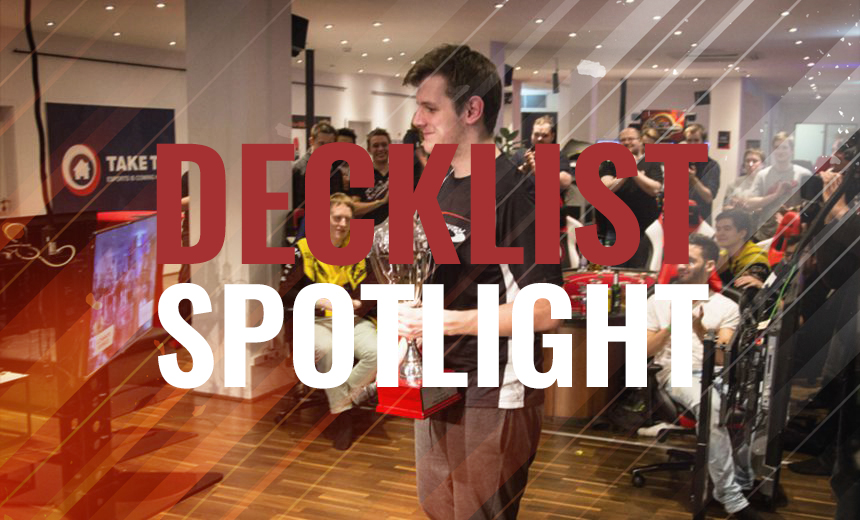 Photo: TakeTV
Going undefeated through the bracket, Jan "SuperJJ" Janssen won the $15,000 last night and climbed to the #1 of the GosuRankings. Here are the decks he used to do that.
Since his breakout performance at SeatStory Cup IV, SuperJJ has been on fire. In the last six months, the Complexity player has won three tournaments and placed top four at six others, making him one of the most consistent performers in modern day Hearthstone. His winnings are nearing $35,000 and that's just the start of German's competitive path.
SuperJJ's latest conquest is the Xfinity Invitational hosted by FaceIt, held over the weekend. The sixteen invites were split into two halves, with Horde/Europe and Alliance/North America battling it out in a single elimination bracket for the $6,000 first place prize. SuperJJ went through 2015 European champion ThijsNL, trusted practice partner StanCifka and fellow countryman Xixo before he met and defeated reigning Americas champion Amnesiac 3-0 in the finals.
SuperJJ relied on a diverse line-up, featuring Miracle Rogue, Aggro Shaman, Midrange Hunter and combo RenoLock to take home the gold. DreamHack champion Chakki also shared his line-up on twitter, revealing his C'Thun Druid / Aggro Shaman / Zoo / Tempo Warrior composition that got him to a top four finish and $2,500.
1st place:
SuperJJ
Miracle Rogue
Aggro Shaman
Midrange Hunter
RenoLock
Top 4:
Chakki