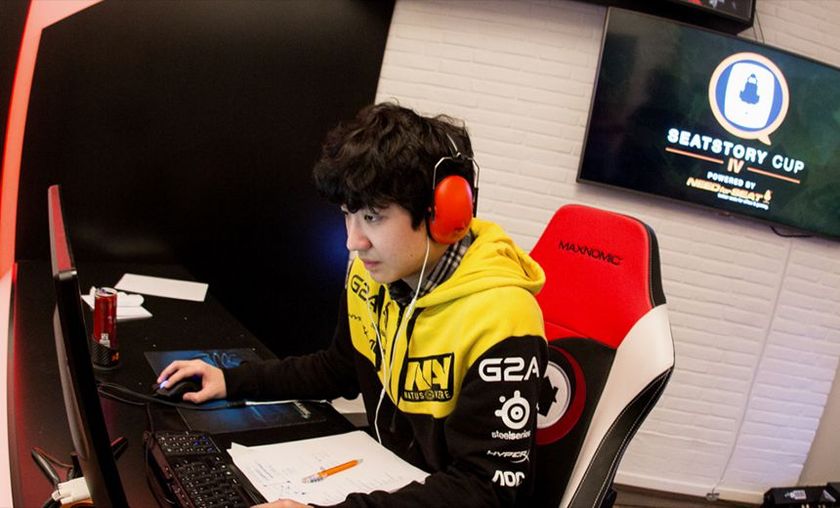 Big names fall at SeatStory Cup 4 day one

Photo: Kai Kuczera / TakeTV
Results, schedule, streams and more from SeatStory Cup IV
All Killers' Surrender, C9's Ekop and Na'Vi's Xixo are among the first eliminated from the $20,000 tournament.
With the new studio came new opportunities for the 32 players gathered in Krefeld, Germany, for TakeTV's fourth SeatStory Cup. Held just a few days after Sebastian "Ostkaka" Engwall was crowned the 2015 world champion, SSC came – as it always does – with promises of its signature homely atmosphere, poker games, dynamic casting and lots and lots of Hearthstone.
Day one began with the first half of the Ro32, featuring some of the more stacked groups of the tournament. North America prevailed in Group A, as former practice partners Purple and Firebat ruled over Cipher and MartinCreek. Towards the end of the night, NA went three for three, as Zalae joined them in the Round of 16, topping Group C alongside Gaara.
Where NA succeeded, Asia failed. The only two players hailing from the east in Eloise and Surrender fought bravely but ended up losing their decider matches, with Eloise falling 2-3 to Assembly winner Vortex and Surrender losing to defending champion Orange. Day one was also fruitful for Rdu, StanCifka and Gaara, all of whom will play in the Ro16 on Saturday.
SSC 4 continues today with the second half of the Ro32, featuring esteemed names like Ostkaka, Thijs, Hoej and more.