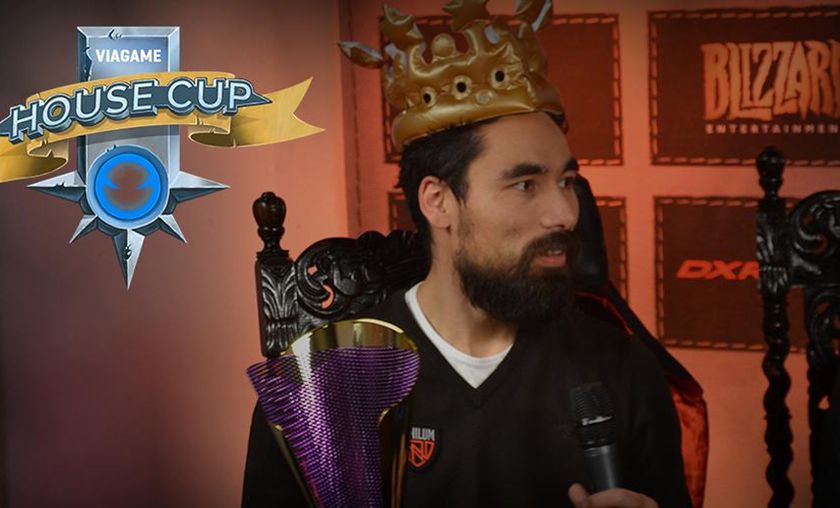 Lifecoach takes first major championship at HouseCup #3

Photo: Viagame Twitter
Adrian "Lifecoach" Koy is the third winner of Viagame's HouseCup in what is his very first offline tournament victory.
The small hours of June 1st witnessed a true battle of titans before Nihilum's Lifecoach and Cloud9's Cong "StrifeCro" Shu. Both winners of their groups, the contenders were in their top form, holding the #6 and #1 position in the world rankings, respectively.
StrifeCro began the pick/ban phase by banning Lifecoach's Warlock, which left his Patron Warrior open. This was a decision which later cost StrifeCro a lot – after the series was tied 1:1, said Patron Warrior won two in a row, putting Lifecoach on match point. StrifeCro only had his Zoo left and this deck almost became his salvation. With some RNG help as well as stellar play overall, StrifeCro equalized the score, eliminating Lifecoach's Patrons and midrange Hunter and bringing it to a final Zoo versus fast Druid match-up.
Generally considered a heavily favored match-up for Zoo, the possibility of a full come-back by StrifeCro was very real. His demon army paraded its strength before the Druid but ended as many Druid games do – with a lethal [card]Force of Nature[/card]/[card]Savage Roar[/card] combo which ended StrifeCro's run just inches away from the title.
Although having won multiple online tournaments, including KFC Spring and the ROOT Gaming invitational, Lifecoach lacked a major championship until last night. He came close to that several times, finishing top four at DreamHack Winter 2014 and top eight at SeatStory III and ESL Katowice. The HouseCup #3 trophy will bring him $10,000 and 100 HWC points, while StrifeCro will go home with $5,000 and 50 HWC points.
StrifeCro and Lifecoach are also currently both within the top 5 world ranked players, within just a few points from their rivals. The difference between StrifeCro and world's #1 James "Firebat" Kostesich is only four points, while Lifecoach is behind 2014 player of the year Aleksandr "Kolento" Malsh by two. 
Round 2 - Best of 7
Round 3 - Best of 7
---

More on Follow @GosuGamersHS