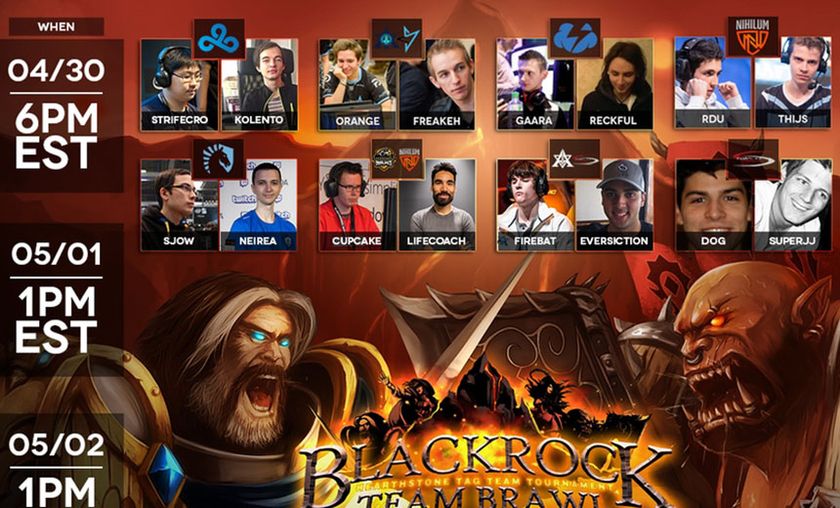 Blackrock Team Brawl - Hearthstone Tag Team Tournament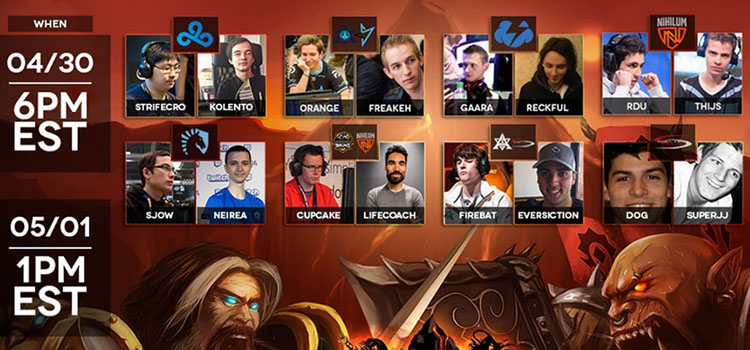 Source: TakeTv
Jason "Amaz" Chan just announced the first big tag team tournament in Hearthstone, including Cloud9's tag team Strifecro/Kolento, Archon Orange/Darkstar Freakeh and more!
On April 29th - May 1st eight Hearthstone tag teams will fight in a best-of 5 conquest format all the way through a double elimination bracket for a prizepool of $6,000.
In addition to the initial two tag teams Strifecro/Kolento & Orange/Freakeh we were able to learn of two more teams to take part in the tournament:
TempoStorm's Gaara & Reckful as well as Team Nihilum's RDU & Thijs. 
Together with four yet to be known teams they will be competing for the crown of the first tag team tournament. Many of you may ask yourself how exactly this type of tournament works, so let us give you a little explanation.
The two players of a tag team will play on one account and discuss their plays and thoughts on stream for you to follow. In that way it is very similar to the ace matches of ESGN's Fight Night, where the whole team sat down together to discuss what plays to make.
Just from the setting this could be one of the most interesting tournaments to watch, as you get some insight into the player's minds as well as their differences on what the best play is.