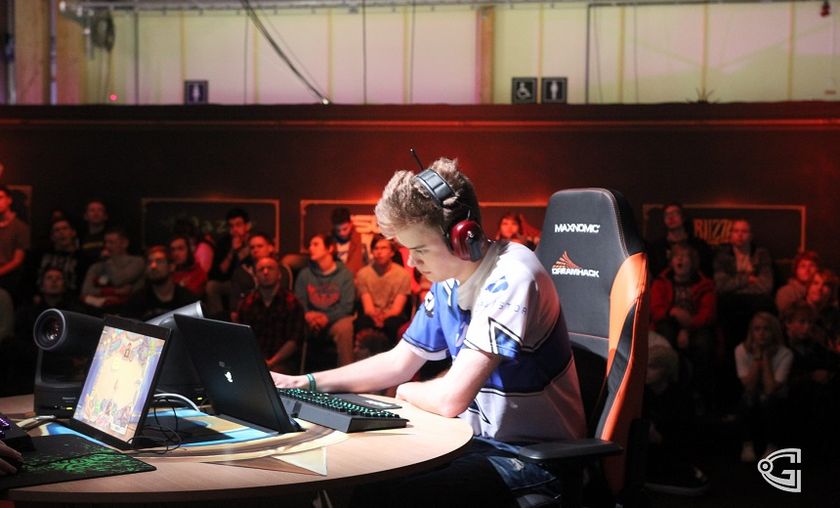 Tempo Storm are starting their Chinese NEL campaign today. What will they accomplish?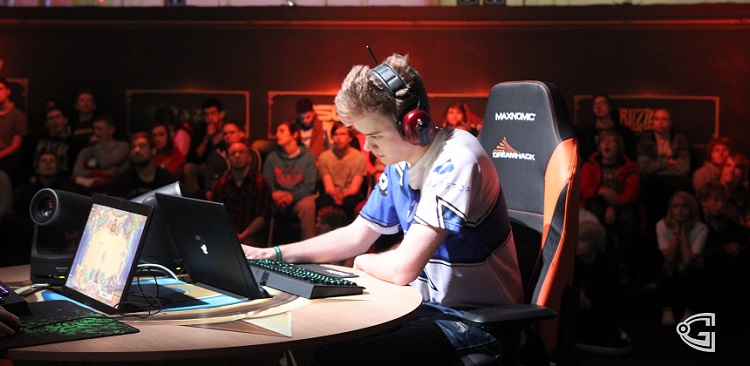 The countdown to Tempo Storm's first official NEL match is ticking as Reynad, Gaara, Hyped and guest member Dog prepare to face the biggest Chinese teams.
Since August last year, NEL's agenda has been to provide a ongoing team league experience for the Chinese scene. The league features a dynamic up-and-down system where teams have to fight not only for prizes but for their spots in the next Premier League season, lest they risk being relegated down to Challenger. Even though the tournament is largely uncovered on western media, for those who follow the Chinese scene, it's likely the best way to peek into exoticism of eastern Hearthstone.
The debut season feature exclusively Chinese team and eventually it was Zhanqi - then home of household names like Guoy "MagicWind" Zeng - who came on top. The second season of the tournament, however, made the smart decision to spice things up and shoot an invitation to one of the most recognized brands in western esports, Team Liquid. Provided with a rare opportunity, Team Liquid scrambled a team, adding Thijs "ThijsNL" Molendijk to their official roster of Janne "Savjz" Mikkonen and Yevgeniy "Neirea" Shumilin and put on their boxing gloves.
On paper, Liquid had a strong roster but their crusade was short-lived. The horseheads finished last in their group with as core of 1-3, only defeating Big3. None of their players could scoreboard a positive record, with ThijsNL being statistically the best with 2-2 and Neirea and Savjz both struggling at 1-3. The foreign dream for a team championship on Chinese soil was dead.
Today, the west is given another chance to prove itself as Tempo Storm land in China for the 2015 Winter Season of NEL. Andrey "Reynad" Yanyuk, Petar "Gaara" Stevanovic and George "Hyped" Magainzini, alongside Complexity's David "Dog" Caero as guest member, are to face their first opponent in the tournament in Big3. 
Eyes will certainly be on Tempo Storm in the next week. Reynad's team has a busy schedule of one series every other day, being the only team that hasn't played a single series in the tournament. Big3 sounds like a good place to start, the team being last in the group currently, and a potential victory today could raise the moral of the western troops but next on are group leaders Kapai-Cabbages who are undefeated so far, and Newbee, who took the bronze medal in the previous season and employ the Golden Series champion Lovelychook. The final group match for Tempo Storm will also be the toughest as they face reigning NEL champions Yolo Miracle, the roster that steamrolled through the 2014 Autumn Season without dropping a series.
All Tempo Storm games will be streamed on Reynad's Twitch channel and covered on GosuGamers' matchticker. Here's a schedule breakdown (all games are at 13:00 CET):
March 1st - Tempo Storm vs Big3
March 4th - Tempo Storm vs Kapai Cabbages
March 6th - Tempo Storm vs Newbee
March 8th - Tempo Storm vs YOLO Miracle
---

More on GosuGamers Hearthstone: