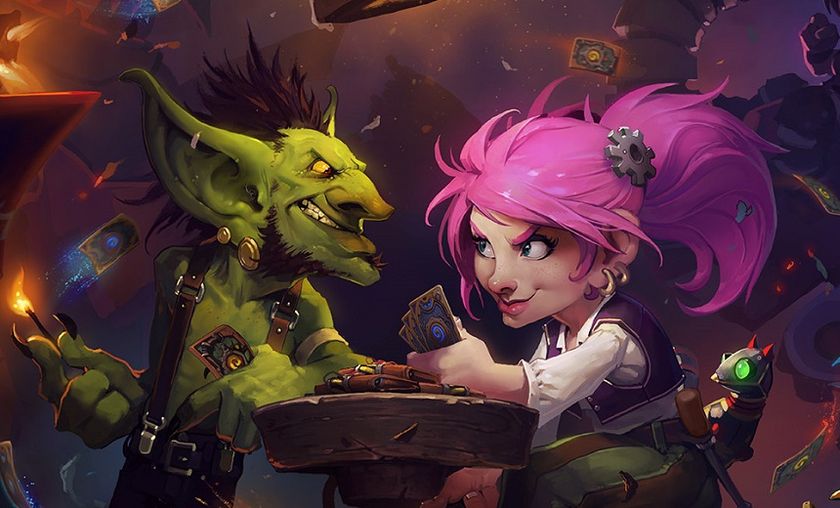 Hearthstone reaches 25 million users

Hearthstone's popularity continues to increase and the games has grown with 20% since September when it clocked the 20 million users milestone.
2014 was a great year for Hearthstone and 2015 is starting just as well. With the launch of two expansions last year, the cultivation of a massive casual and streaming community as well as a fast developing eSports component, Blizzard's game is having a great momentum. In fact, during their quarterly earnings report, Activision/Blizzard are boasting the number of 25 million registered users for the card game phenomenon as of January 2015
This is a good indication of how fast Hearthstone is growing. In September, the game broke the 20 million mark shortly after it was released for iPad. At the time, this was a 100% increase for six months, compared to the 10 million users playing the game in March when Hearthstone officially launched.
Thank you all for joining us in #Hearthstone! We're going to need a bigger tavern! pic.twitter.com/7OUMMIM5ww

— Hearthstone (@PlayHearthstone) September 15, 2014
While these numbers are fantastic, they more or less refute some previous rumors which spoke of exciting times to come for Hearthstone. Just a week ago, an "inside Blizzard source" tipped off Yahoo Finance contributor Tae Kim about a 75 million user base for Hearthstone, as well as an upcoming adventure-based expansion in April, among other things. Seeing how the actual numbers are three times lower compared to what the insider mentions, one could guess how accurate the remainder of the rumors are.