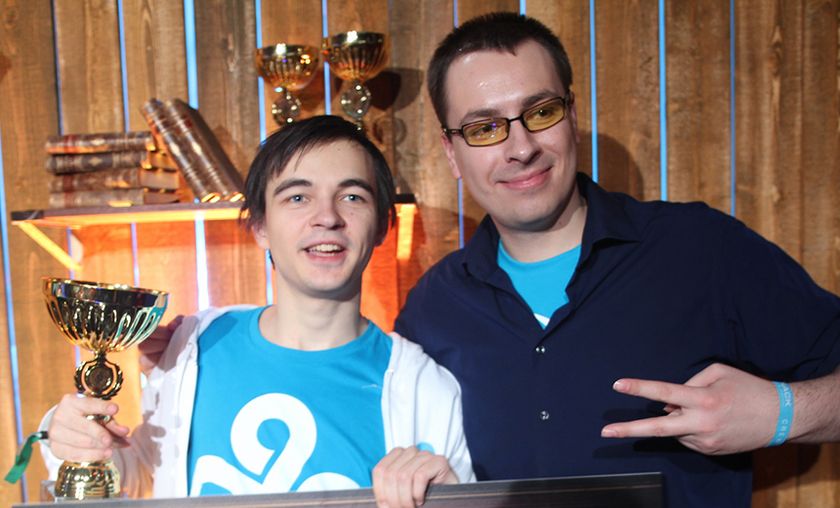 The first tiered Hearthstone league starts next month

?
The first full-blown HearthStats League is ready to begin. Next week, 40 challengers start their journey towards the coveted Champion League seeds.
The first tiered league for Hearthstone is finally here, after the seeds were planted last year. In August 2014, the popular game tracking site HearthStats announced their inaugural tournament, inviting 16 of the best players into a week-long competition. Additionally, HearthStats crew talked about building on top of the invitational and creating a layered competition, where players would climb and fall depending on their results, much alike how the circuits in other eSports like StarCraft 2 and League of Legends are structured.
These plans never came to be in 2014, but they were by no means scrapped. In fact, the folks over at HeartStats are preparing to launch the first playday of their tiered league Monday, January 19th.
How will it all work? All players will be divided into four stages. On the bottom of the league is the so called "Grinder's League", consisting of 288 players, where the best 36 will advance to the next level, the "Challenger's League". Said Challenger's League will consist of two rounds of swiss, leading into a 16-man double elimination. The top half of that will move on to the highest tier, the "Champion's League".
As the league progresses, players will be promoted from or fall off their current leagues at different stages of the  tournament. Finish fourth in your Champion's League group and start the next season in the Ro40 swiss of Challenger. Make it to champion's top four, however, and you have your placed secured. An additional "Placement League" will do the final redistribution of 20 of the players, promoting them to Champion's or holding them in Challenger's.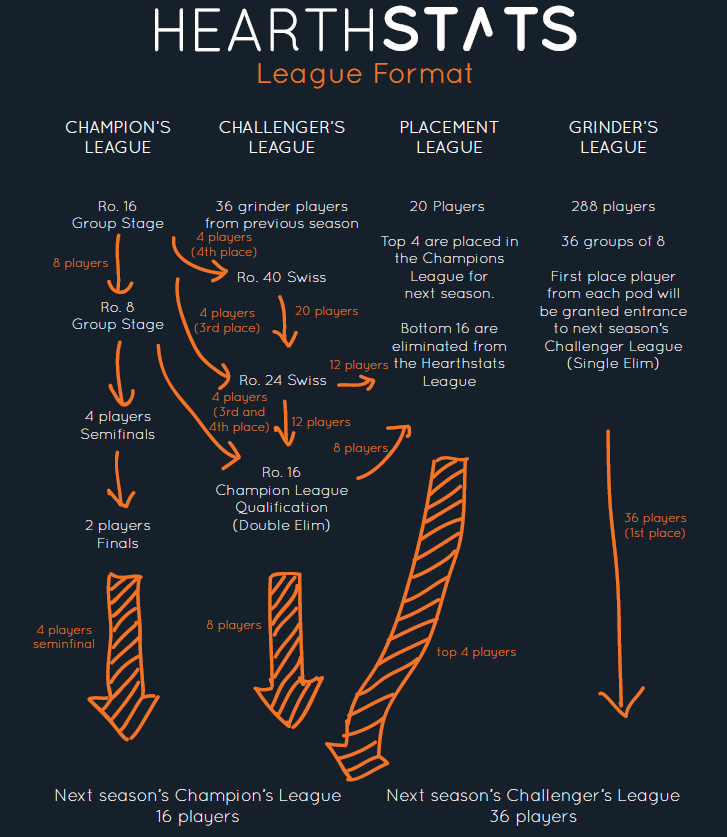 For the first Challenger Season, HearthStats will be inviting players from the inaugural HearthStats Invitational as well as newcoming names. Those will be mixed in with the players coming from the grinder's league.
Ro40 invites:
Alchemixt

Faramir

ThijsNL

Kitkatz
Ro24 invites:
Dart

Massan

TiddlerCelestial

Darkwonyx
Ro16 invites:
Reynad

Gnimsh

Savjz

Kolento
Other notable participants:
Hyp3d

Xixo

Lifecoach

Semijew

Rdu

Impact

Dtwo
The entire Challenger's League will run from Jan 19 to Jan 24, with three games being broadcast on league's channel each day.