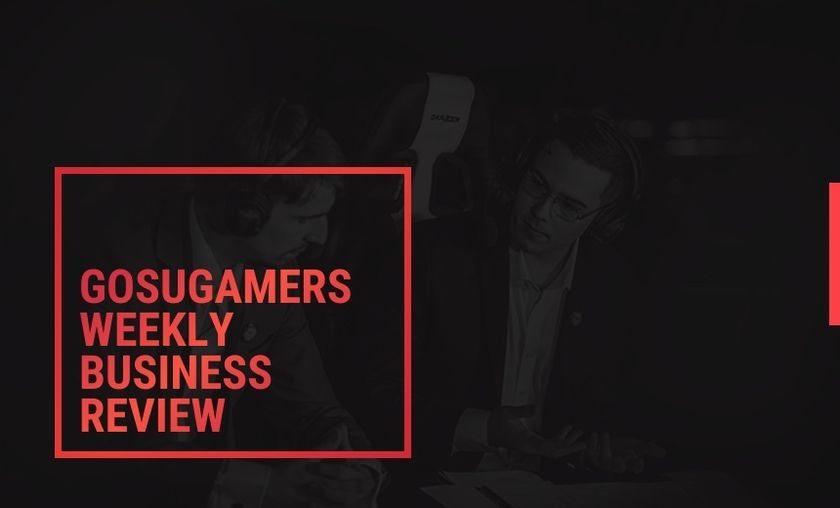 GosuGamers Weekly Business Review, 23/6 - 30/6

Last week, we saw Yahoo Esports end their expensive experiment in esports content, and we begin today's edition with more of the same. ESL, once known as the Electronic Sports League, one of the oldest and largest firms in the space, were reported this week to have laid of a significant number of staff, ranging between 20 and 50 depending on who you read.
Reports initially appeared in Slingshot that ESL would be laying off around 20 of their staff, with the majority of layoffs in production and contracts set to be terminated in September, which as least gives them time to look for work elsewhere. The article, which included speculation that the number of staff sacked could be much higher, was then updated to include a statement from ESL themselves, which can be found below.
ESL is realigning resources and expanding its organization to drive innovation in the esports market, including creating opportunities in original programming, strengthening our in-game capabilities, and expanding our brand globally. As part of that process, some people will be leaving the company. This reflects an adjustment of our internal organization and is a step towards preparing ESL for the future ahead, and will not affect the quality of productions such as ESL One Cologne.
Given that in 2015 ESL were acquired by international entertainment company MTG, who spent €78m ($86.4 million) for 74% stake in ESL's holding company, Turtle Entertainment GmbH, these sort of cuts were probably not what employees had foreseen. At the time, MTG President and CEO Jørgen Madsen Lindemanns said of the deal that "…the average revenue generated per eSports enthusiast in 2014 was just over $2, compared to $56 for traditional sports enthusiasts, so this global phenomenon has tremendous potential", but it seems the firm aren't having such an easy time realising that potential.
MTG also own DreamHack, formerly the premier name in esports events, but that too has taken a hit, with events attracting far less top talent as other organisers seek to gain their own slice of the pie, often offering more in prize money or other incentives. With the firm committing to this space in a big way, even selling off more traditional assets in the process, it is therefore a bit worrying that they need to downsize while the majority of the scene seems to be on the up.
The issue is for many that monetising content online is still a tricky and time consuming business, and the average esport fan has a decent amount of knowledge when it comes to ad blockers and the like. We've seen this with Yahoo, and it may be that for firms like ESL to thrive they will also need to work with streaming platforms and other companies to find out how to turn a prettier profit from their product. There are few endemic firms with a greater reach or influence than ESL, and if they can't turn esports into cash the future may not be quite as bright as we think.
(By the way, if you're interested in learning more about ESL, their inner workings and more, The Esports Observer has an excellent two part interview with James Dean, managing director of ESL UK. While the conversation was conducted prior to this news, it is still an illuminating look into the firm and its future direction).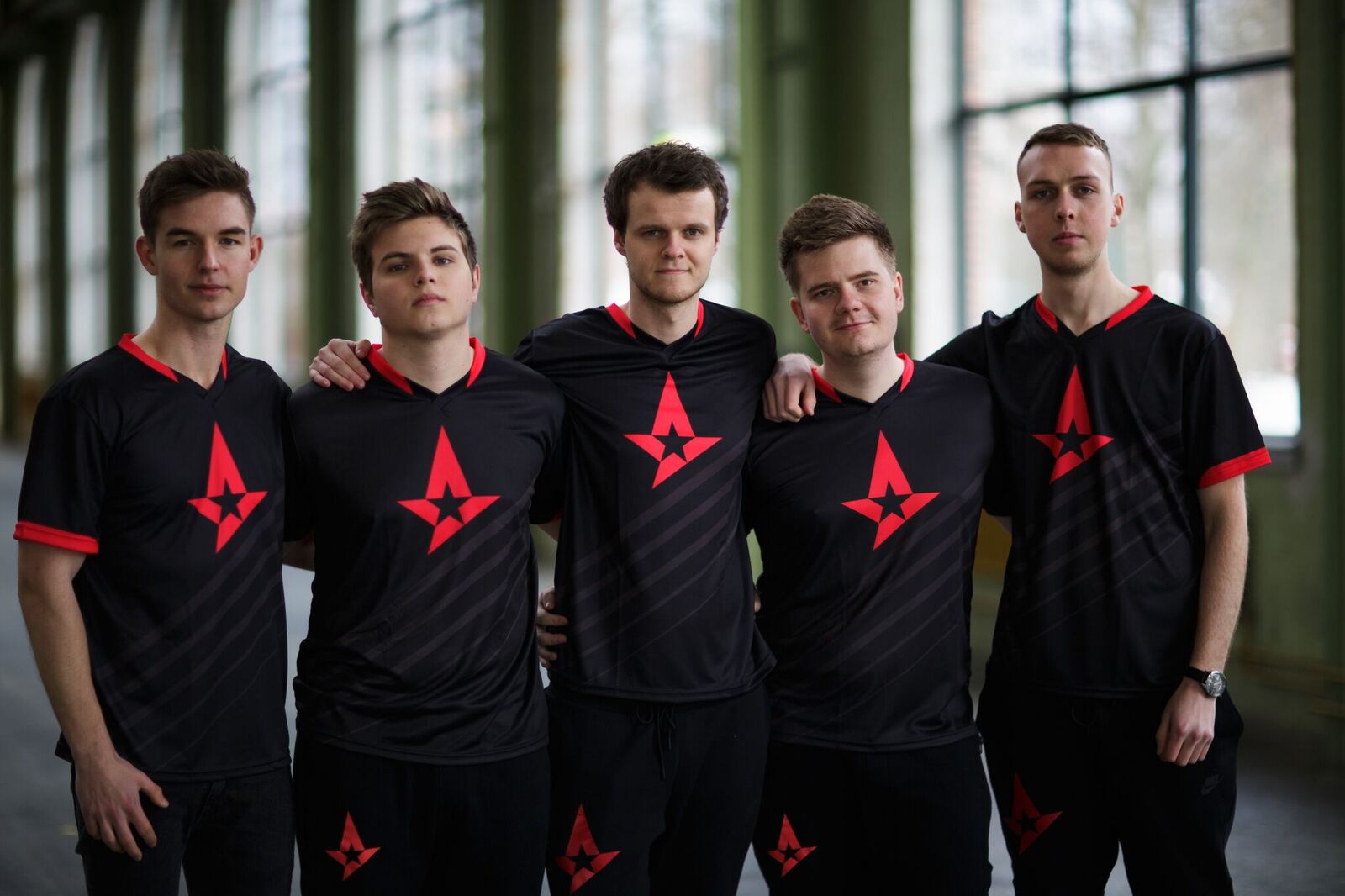 One of the more controversial and interesting groups in esports has secured a massive pile of money this week too, with the news RFRSH, the Danish 'esports team agency and media creator' has received about $8m of investment. The group is responsible for teams like Heroic, GODSENT and Astralis, and launched in December 2016 with plans to invest as much as $30m over the next few years.
Their success with Astralis is undeniable as the Danish mix has gone to the top of the rankings and secured a major title, but questions have already been asked about the potential conflict of interest a group like this could bring to CSGO. We already have situations with multiple team ownership in other games, and even the complex nature of RFRSH's 'ownership' hasn't seen them immune to such questions.
"Since the launch RFRSH has been through a tremendous development. We have built an extremely competent and experienced organization with deep roots in esports, live entertainment and the pro sports industry, and we're underway with a number of new concepts to be introduced over the last half of 2017," CEO Nikolaj Nyholm said in a statement on the RFRSH site. "This will include the launch of a range of new unique content and media packages, game changing live events and a further strengthening of the organization around the CS:GO teams benefitting the teams, fans and the partners."
Possibly the most interesting part of that statement is the section on 'game changing live events', with speculation this would be a step for them swirling ever since Graham 'Messioso' Pitt came on board. Pitt is a former National Master Admin for the ESL UK as well as having worked with Turtle Entertainment and as part of the League Operations department running WCS/IEM, as well as having been head referee at ESLCS. For now Pitt has been parked as interim coach at Godsent, but the combination of his presence and this new investment suggests we will see RFRSH branching out to events sooner rather than later.
Of course, this will throw up a number of new issues for the group around conflict of interest, as even the most hard-core Astralis fan will probably admit it will look a bit suspicious if they win an event RFRSH are running, especially over another member of this group. However, that is a problem to be addressed when it arrives, and they've got this far on 'don't worry about it', so maybe they will never have to address it at all. What is sure though, is that this group has now seen around $12m in investment in roughly seven months, and they'll be looking for more significant returns pretty soon.
Roundup
Peacemaker continues his journey through CS coaching
Na'Vi won't be at TI for the first time in a while
Scribe takes a deeper look at one of OW's characters, Mendokusaii
Matches of the Weekend
Singularity v Anji at BitS Dota
Mousesports v Fnatic in CS, anyone?
Philippines v South Korea in Hearthstone
Events to catch
Chinese CS is getting warmer, with the G-League
DreamLeague season seven is approaching
HGC Korea should be great
ESports Careers
Formula E need a gaming product manager
Gameblr need a senior Front End Developer
Giggles
This week, FaceIt bring the fun