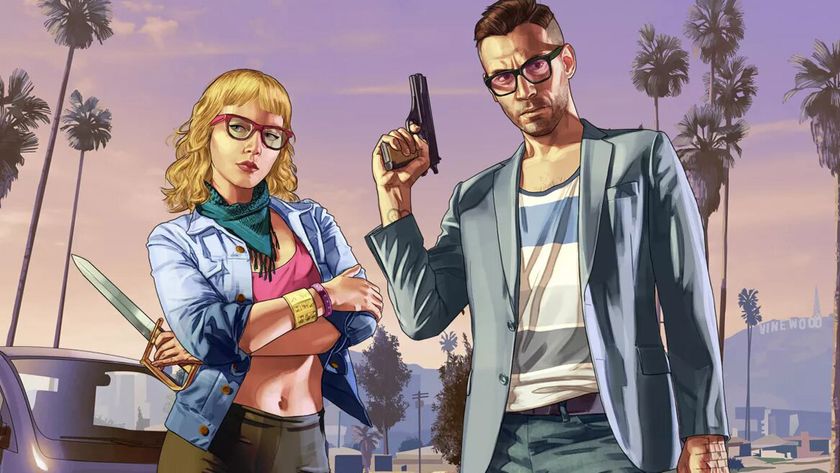 Gameplay videos from GTA 6 reportedly leak online after massive hack
Image: Rockstar Games
90 gameplay clips from Grand Theft Auto 6 have been shared online in what might be Rockstar Games' biggest leak ever. 
Dozens of videos showcasing footage from Grand Theft Auto 6 have allegedly been shared online, following what might be the biggest leak in Rockstar Games' history. The gameplay footage contained within this leak seems fairly legitimate, containing fully-voiced NPC interactions, police mechanics and previously-unseen urban environments.
The footage in this leak lines up with a previous report this year from Bloomberg, which confirmed that GTA 6 will be set in Miami and feature dual Bonnie and Clyde-like protagonists, one of whom is a Latina woman. In the leaked gameplay footage, police cars with Vice City Police Department logos confirm that the game is set in GTA's fictionalised version of Miami - Vice City. We also see the game's dual protagonists, voice and all, roaming the city and causing chaos in various outfits and hairstyles. 
A user named teapotuberhacker first posted a zip file containing the leak to GTAForums, simply saying, "Here are 90 footage/clips from GTA 6. It's possible I could leak more data soon, GTA 5 and 6 source code and assets, GTA 6 testing build." The user has since leaked over 10,000 lines of code from the game, making this one of the biggest leaks the games industry has seen in recent memory - comparable to the Half-Life 2 source code leak Valve suffered back in 2003. The hacker claims to have taken these videos from Rockstar's Slack groups - and interestingly, also claims that they were behind the recent Uber hack. 
This leaked footage seems to have come from an early development build of the game, seeing as it's filled with debug elements, reused assets from GTA 5, unfinished textures and placeholder effects. While there's enough here to lend the leak credence - such as a certain NPC interaction that seems irrefutably Rockstar-made - a fierce debate has already kicked off online regarding its legitimacy. 
You can find most of the leaked footage in this Reddit thread, but expect it to be taken down fairly quickly. Neither Rockstar nor publisher Take-Two Interactive have responded to the leak thus far.