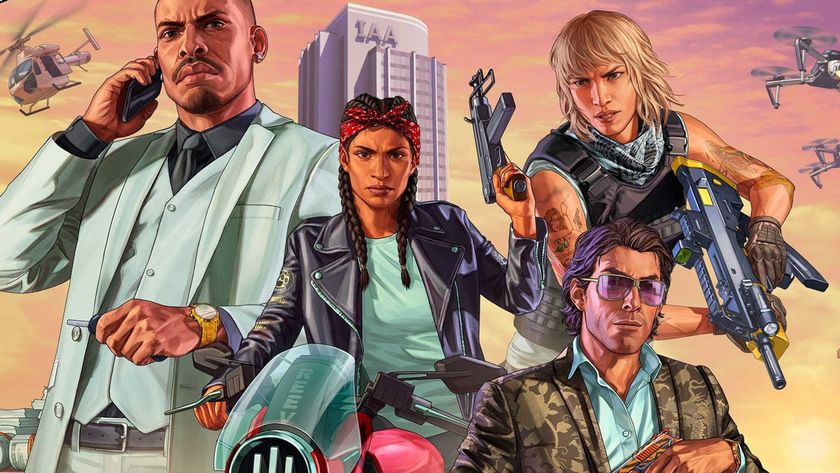 Grand Theft Auto 6 will feature a female protagonist, set in Miami
Image: Rockstar Games
New Grand Theft Auto 6 details reveal its setting and Bonnie and Clyde-like dual protagonists.
Grand Theft Auto 6 will reportedly be set in Miami with two playable characters. A Bloomberg report on Rockstar Games' shifting workplace culture has revealed that the sequel is two or more years out, and will feature an in-game world that changes and expands over time. 
Bloomberg states that the story campaign will follow two Bonnie and Clyde-like playable characters, one of whom is a Latina woman. While this technically isn't a first for the series - 1997's GTA had female playable characters - it will be the first time a GTA game has had a fully voiced female lead ever. Details on the second playable character are scarce, but the Bonnie and Clyde reference suggests that we'll be playing as a couple wreaking havoc around town. 
GTA 6 is set in a fictionalised version of Miami and its surrounding areas, lining up with rumours that the sequel acts as a loose follow-up of GTA: Vice City. Original plans for the game's setting were much bigger, covering locations in North and South America, but these plans were ultimately scrapped in pursuit of a healthier working environment. 
That doesn't mean GTA 6 will be a small game, however. Bloomberg mentions that the in-game world is huge and already consists of more indoor locations than any GTA game in existence. The report mentions that Rockstar has put a lot of effort into keeping its ambition for this sequel in check, after reports of extensive crunch and toxic workplace practices came out over the course of Red Dead Redemption 2's development cycle. Now, the company is trying to avoid overtime altogether - a decision that has slowed down development but led to a happier staff. 
Bloomberg states that GTA 6 is at least two years away from launch, with development moving at a crawl due to Rockstar's new policies and the Covid-19 pandemic. Rockstar also plans to update GTA 6 as a live-service title over time, adding new missions and even entire cities to the game for players to explore - potentially across both singleplayer and multiplayer game modes. This will be a departure from Rockstar's support strategy for GTA 5, which saw a ton of content come to GTA Online while the story campaign got practically nothing by comparison. 
GTA 6 is expected to launch sometime in 2023 or 2024, barring further delays.