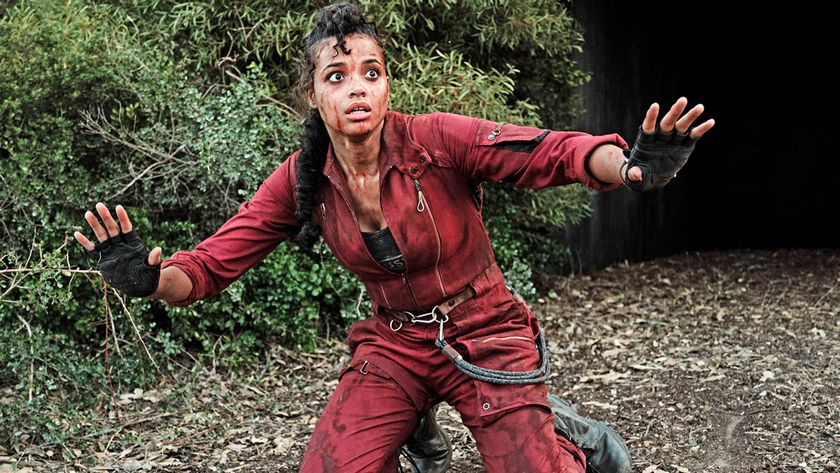 Netflix's Resident Evil series has been cancelled after one season
Image: Netflix
Resident Evil has joined Netflix's graveyard of cancelled TV shows. 
Netflix has cancelled its live-action Resident Evil TV series. According to Deadline, the show failed to find a large enough audience since its release a month and a half ago, which is why it will not get a second season despite its cliffhanger ending.
The biggest motivator for Netflix in renewing its original series lies in its staying power. Whether or not a series continues to be popular and appears on Netflix's Top 10 for weeks in a row will decide whether it gets a continuation. That, and the amount of money it took to make the series in the first place. 
The coming-of-age series Heartstopper, which was relatively cheap to produce, peaked in Netflix's Top 10 for weeks on end and established a strong fanbase, and was thus renewed for two additional seasons. Resident Evil is, by comparison, a much more expensive show to make. It uses VFX and practical effects in abundance to bring its monsters - ranging from mindless zombies to giant mutant alligators - to undead life. Deadline states that the series, "did not have a particularly strong showing," on Netflix's weekly Top 10 lists. The fact that it was costly to make probably sealed the deal for an early cancellation. 
Resident Evil wasn't released in a vacuum, either. The series launched almost immediately after Stranger Things 4, which proved to be a massive success for the streamer. After three weeks, the game adaptation fell out of the Top 10 and failed to garner positive critical and audience reception. The series drew ire from fans of the games in particular, due to it having little to do with the franchise as a whole. 
Resident Evil was created by Andrew Dabb (Supernatural), following Albert Wesker and his daughters Billie and Jade as they settle down in a strange new town populated by Umbrella Corporation's staff. The story takes place in two timelines, one set after the zombie apocalypse following Jade as an adult, and the other one is set a year before, with the sisters unravelling a conspiracy. The series consisted of eight episodes. 
Season 2 was meant to introduce more characters from the game to the series, such as Ada Wong, with the intention being to flesh out the game's cast over time. The series' VFX supervisor also took to Twitter after the cancellation to outline now-defunct ideas for Season 2, which included more mutant animals, a Tyrant taking an RPG rocket to the chest and surviving, and infected sharks. Sadly, these ideas will never come to fruition.
Resident Evil adaptations are in a tough spot. Despite the overwhelming success of the games, its recent movie adaptation Resident Evil: Welcome to Raccoon City failed to excite fans, and the Netflix series is already dead in the water. The games themselves are still thriving, though. A remake of Resident Evil 4 launches in 2023, and an expansion for Resident Evil Village will be released just in time for Halloween this year.