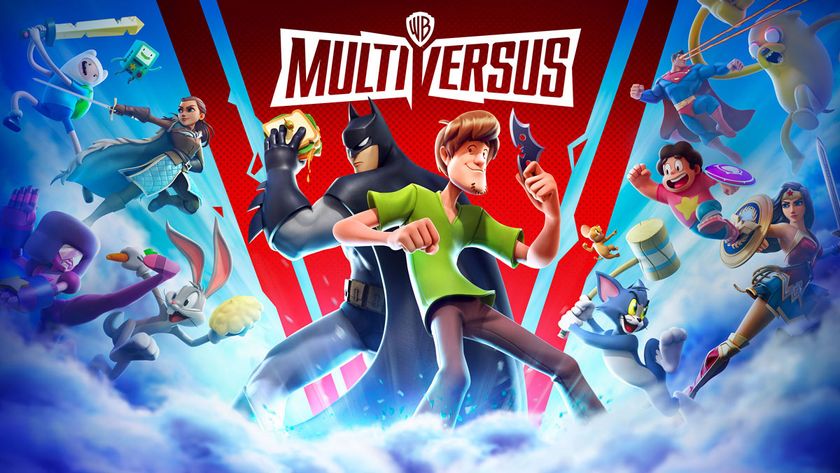 Everything we know about WB's crossover fighting game MultiVersus
Image: Warner Bros. Games
Here's the lowdown on MultiVersus, the only fighting game that lets you take on Arya Stark as Bugs Bunny. 
Super Smash Bros. Ultimate is done and dusted for now, but that just means other games have a chance to fill its vacuum. Enter MultiVersus, a platformer fighting game that throws characters from Warner Bros.' bevy of IP together in battle. Unlike Nickelodeon's All-Star Brawl was at launch, MultiVersus is also fully voice-acted, with many of the original actors returning to voice their characters. 
If you've seen Space Jam 2, you'd know that Warner Bros. has a pretty extensive roster of characters to pull from - and MultiVersus lives up to that. The game's starting roster of fighters features characters from cartoons like Scooby-Doo and Adventure time to live-action dramas like Game of Thrones and the DC Comics universe to boot. The fighting game has been in closed beta for awhile, but a ton of information on its gameplay and leaked DLC characters are already out there. 
Here's everything we know about MultiVersus so far. 
The starting roster (plus leaks)
MultiVersus' current roster of fighters is pretty diverse, pulling mostly from Warner Bros. cartoons and a couple surprising properties such as The Iron Giant and Game of Thrones, just to name a few. Characters will also have different skins/costumes available based on their appearances in other media. You can play as Task Force X Harley Quinn for example, or have Tom & Jerry don pirate costumes. Here are all the fighters available at launch:
Finn the Human and Jake the Dog (Adventure Time)
Batman, Superman, Wonder Woman and Harley Quinn (DC Comics)
Arya Stark (Game of Thrones)
The Iron Giant (The Iron Giant)
Bugs Bunny and the Tasmanian Devil (Looney Tunes)
Shaggy Rogers and Velma Dinkley (Scooby-Doo)
Garnet and Steven Universe (Steven Universe)
Tom and Jerry (one fighter, Tom and Jerry)
Reindog
In case you're wondering what on Earth a Reindog is: this blue reindeer-dog hybrid is the game's only original character out of the 16 available fighters, and possibly not the last. More fighters are coming to MultiVersus, and a few of them have already been leaked. A reputable leaker called Ahugeleakeractually who leaked the game's existence accurately, recently named a few of the game's upcoming fighters. These characters include Joker and Raven (DC Comics), Marvin the Martian (Looney Tunes), LeBron James (NBA, Space Jam 2), Rick and Morty (Rick and Morty), Scooby-Doo (Scooby-Doo), Daenerys and The Hound (Game of Thrones), the Wicked Witch (the Wizard of Oz) and Godzilla (Godzilla). 
Other upcoming characters the leaker had mentioned previously include Johnny Bravo, Samurai Jack, the Powerpuff Girls, the Animaniacs, Duck Dodgers/Daffy the Duck, Scorpion (Mortal Kombat), Ben 10, Gandalf (Lord of the Rings) and Ted Lasso. No, seriously - Ted Lasso. Given that the Apple TV+ series is co-owned by WB Television, it's entirely possible. In terms of IP, WB has plenty to work with here and if MultiVerse has a long lifespan, we can safely expect the game's roster to expand massively with time. 
What is MultiVersus?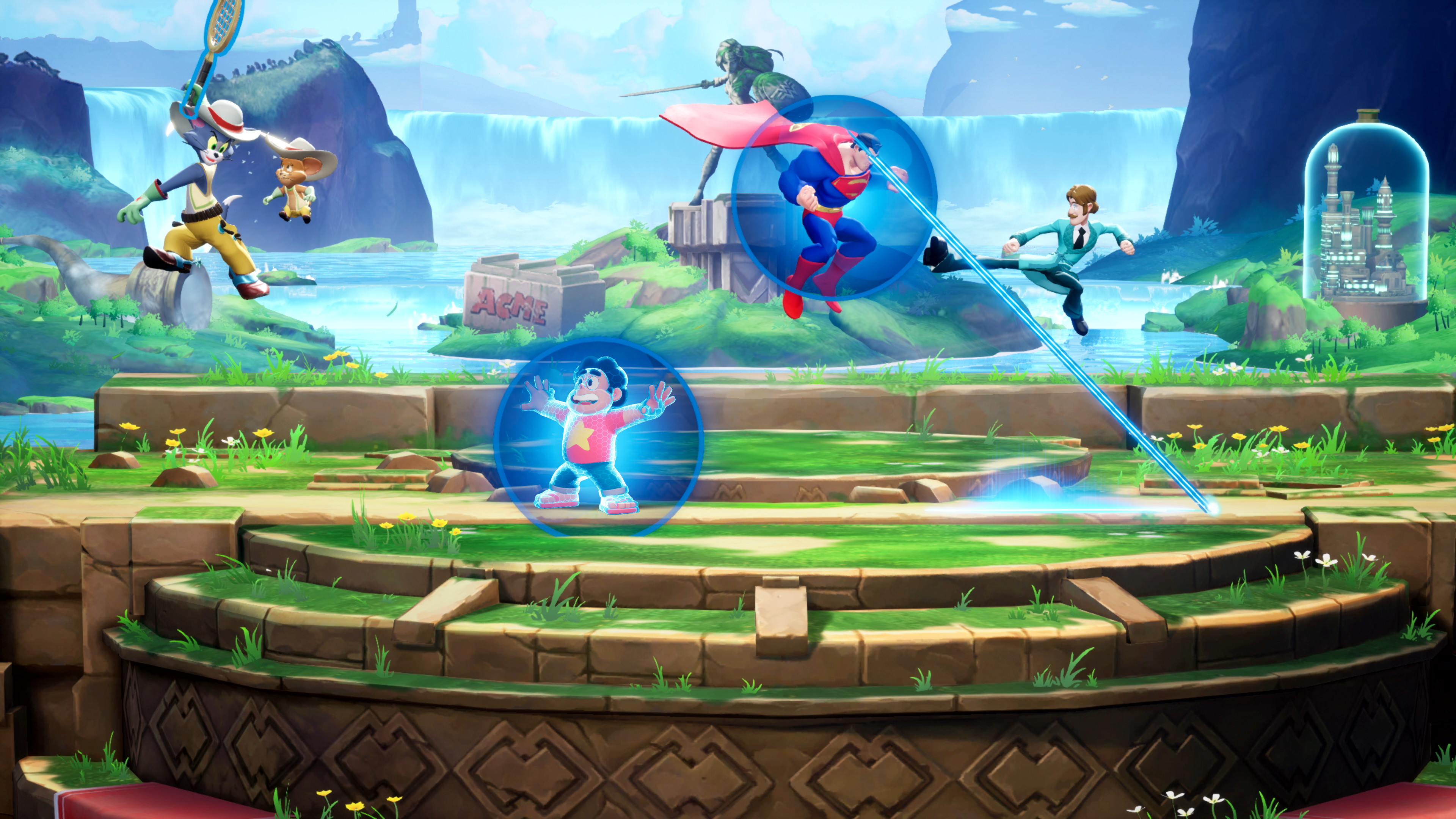 MultiVersus is a platform fighter just like Super Smash Bros., with a couple of tweaks. The basic idea is that you're trying to knock an opponent out of arena boundaries by hitting them more than they hit you. The big difference between the two games is that MultiVersus is more focused on teamwork, with 2v2 matches being the standard game mode. You'll fight alongside a partner and play off their abilities to take down the enemy team. Like any team-based multiplayer game, this means that you're better off learning the ropes of as many fighters as possible. 
Of course, MultiVersus also has 1v1 and free-for-all game modes - but a lot of these heroes have moves meant to create opportunities for their partners in combat. Batman has a smoke bomb for example, while Steven Universe can create a shield to protect his teammates. Characters also fall into different combat classes: Bruiser, Tank, Support, Mage/Ranged and Assassin. You can modify character abilities using the perk system, and the game will support rollback netcode. It also has cross-play and cross-progression. 
We don't know a whole lot about MultiVersus' maps right now, other than that most map locations are based on the game's diverse roster of fighters. You'll be able to fight in Finn and Jake's Treehouse, the Batcave, Scooby-Doo's Haunted Mansion and an original map called Trophy's E.D.G.E. 
When does it come out?
Unfortunately, MultiVersus has no release date right now, but you'll be able to get your hands on it during an open beta kicking off this July. A MultiVersus tournament is also scheduled for EVO 2022 (held from August 5-7), giving you an early chance to see if the game has any competitive legs. This will be a 2v2 tournament with a whopping $100,000 prize pool, so it's one to watch. 
When the game actually launches, it'll hit the PlayStation 4, PlayStation 5, Xbox One, Xbox Series X|S and PC. Switch players will just have to make do with Smash for now. The game is also free-to-play, with a paid Battle Pass system that offers players cosmetic rewards. Check out the rest of our most anticipated games of 2022 here!