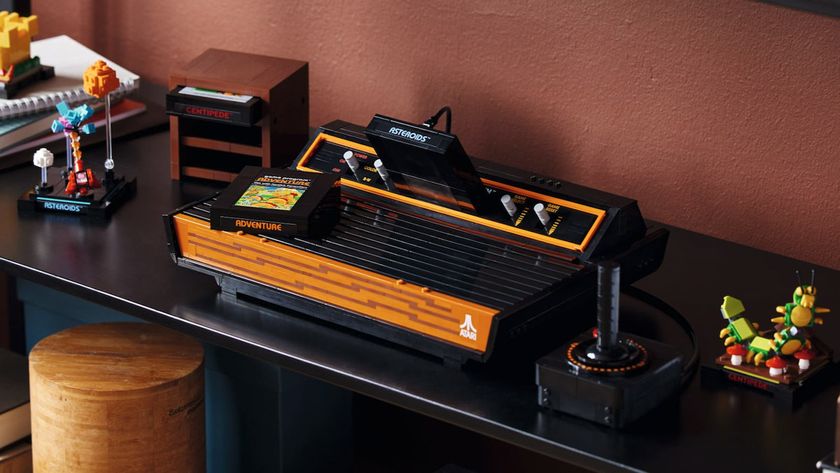 Lego reveals an incredibly authentic Atari 2600 set for nostalgic gamers
Image: Lego
Go back to the 1980s with this buildable Lego Atari 2600 set, complete with a working joystick and game cartridges.
Lego has revealed a new Atari 2600 (10306) set for adults, a pretty immense build that captures all the finer details of the iconic console, inclusive of several game cartridges and a joystick. It even comes with a secret scene that pops out of the replica console to depict a living room in the 1980s, where a child is sitting in front of a big boxy TV to play some Asteroids. 
Here's the announcement tweet:
Once the build is complete, this set provides a replica Atari 2600 console measuring over 3 inches (8cm) high, 12 inches (33cm) wide and 8.5 inches (22cm) deep. It comes with three of the console's most popular game cartridges: Asteroids, Adventure and Centipede, along with three buildable scenes representing each game. You can't play these games on the console, obviously, but you can get close to the real thing this way. 
It's worth mentioning that this Lego set is meant for adults, meaning that it will probably end up being quite a lengthy build. You might want to set aside a few afternoons for this one. The three game cartridges can actually be inserted into the console much like the original, and the buildable scene inspired by Adventure actually contains an easter egg, which in itself pays homage to Adventure being one of the very first videogames to ever contain an easter egg.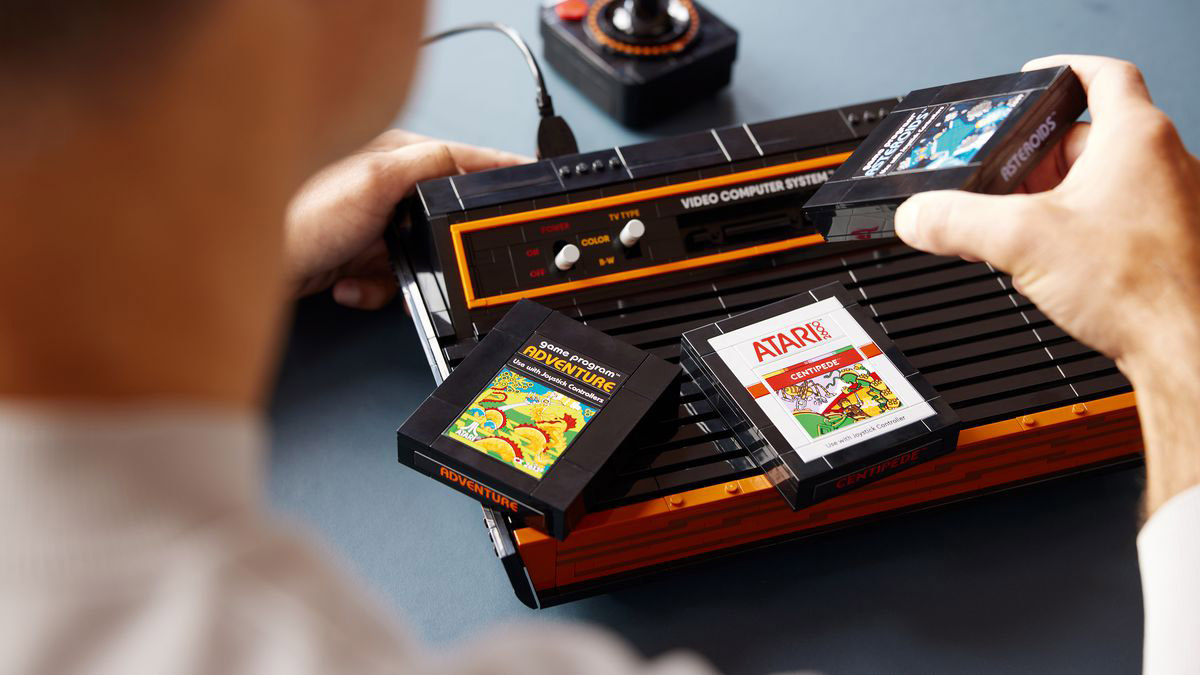 A hidden 1980s scene - which can be popped out or stashed away for a more authentic look - showcases a boxy TV, boom box, movie posters, and more pieces of 1980s American nostalgia. The front of the console features functional switches much like the original, along with a joystick you can move around. There are 2532 pieces all in all, and one of them is a tiny cat to go with the 1980s scene. 
The Lego Atari 2600 set launches from August 1, 2022 at a recommended retail price of $239.99. With this and Lego's Nintendo Entertainment System set, it looks like the company is on a roll with recreating retro consoles in brick-built form. Maybe we'll get a PlayStation console one day, who knows?