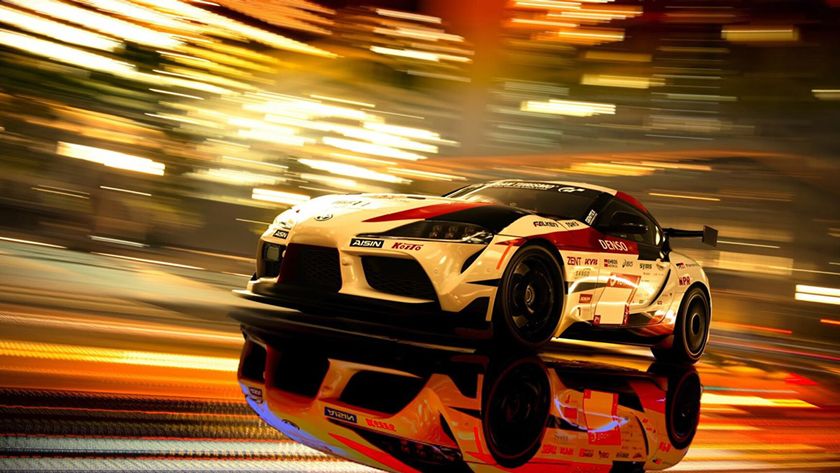 Gran Turismo movie will release in 2023, somehow based on a true story
Image: PlayStation Studios
Director Neil Blomkamp will helm a Gran Turismo movie, set for August 2023. 
We're getting a Gran Turismo movie, but there's a twist: it's based on a true story. According to Deadline, director Neil Blomkamp (District 9, Chappie) is now attached to helm a live-action movie adaptation of the iconic PlayStation racing game franchise, which is set for an August 11, 2023 release date. 
However, the movie won't be based on the plot of any of the games - which would be a hard thing to do anyway, considering Gran Turismo isn't known for its immersive story campaigns. Here's how Deadline describes the plot: 
Based on a true story, the film is the ultimate wish fulfillment tale of a teenage Gran Turismo player whose gaming skills won a series of Nissan competitions to become an actual professional race car driver.
So it's not based on Gran Turismo, but rather the life of someone who played Gran Turismo and turned that passion into a professional racing career! The movie has its roots in GT Academy, an actual program that ran for eight years up to 2016, involving high-ranking Gran Turismo players competing in actual, real-life races. Their reward for winning was a spot on a professional racing team. 
Back in 2013, Gran Turismo's game director Kazunori Yamauchi mentioned that the movie would be based on the life of Lucas Ordonez, a Spanish driver who went through GT Academy and found himself racing at the coveted Le Mans series. This movie has been in development for a long time, but it looks like PlayStation Productions' renewed interest in turning its games into movies and TV shows is finally getting it off the ground. 
Neil Blomkamp's involvement is a little unusual here, considering the director has primarily worked on high-concept sci-fi projects since his directing debut, District 9. Also due in 2023 from PlayStation Productions is The Last of Us on HBO, based on Naughty Dog's post-apocalypse survival game. Beyond that, adaptations of Ghost of Tsushima, Jak and Daxter, Twisted Metal, God of War and Horizon Zero Dawn are also in the works.