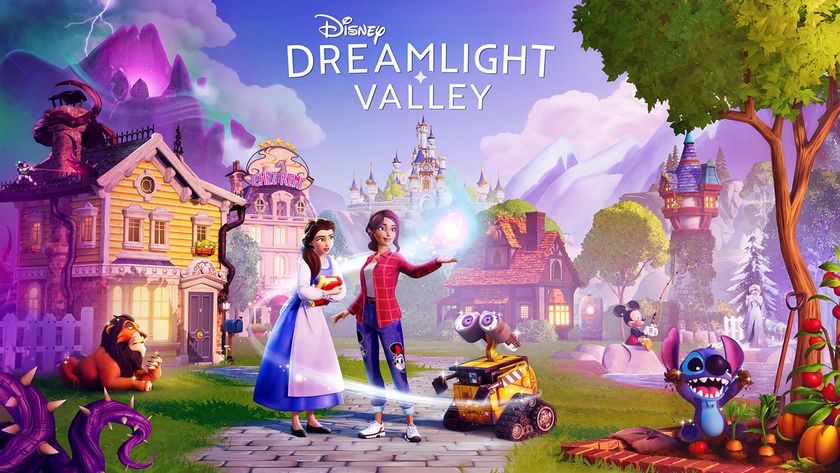 Disney Dreamlight Valley is basically Animal Crossing with Disney characters
Image: Disney
Disney's new free-to-play game looks like Animal Crossing with a bunch of familiar faces. 
Developer Gameloft is collaborating with Disney and Pixar Games for its new free-to-play life-sim game Disney Dreamlight Valley. This looks like Disney's own IP-loaded spin on Animal Crossing, giving players the opportunity to befriend popular Disney characters as they build up an entire town of their own. 
Watch the reveal trailer below:
The game is set in Dreamlight Valley, a magical place where characters from popular Pixar and Disney movies - such as Buzz Lightyear and Ursula - used to live together in peaceful harmony. Unfortunately, an enigmatic event called the Forgetting caused the place to slowly become abandoned and dilapidated over time, and infested with dangerous Night Thorns to boot. You enter the game as the only person capable of restoring Dreamlight Valley to its former glory. 
The premise is somewhat similar to Stardew Valley, Animal Crossing and a half-dozen other life simulation games. You can create your own customisable character and build relationships with characters pulled from Disney's heap of IP. In the trailer alone, we spotted characters from The Lion King, Mickey Mouse cartoons, Toy Story, Frozen, Moana and much more. As you repopulate Dreamlight Valley with all its old inhabitants, you'll also rebuild the town with new houses, lush greenery and what appears to be the Walt Disney Castle.
The trailer also teases a bunch of activities for players to try out. When you're not clearing out the Night Thorns and unraveling the mystery of the Forgetting in story quests, you can cook with Ratatouille's Remy, fish with Goofy, garden with Wall-E and even furnish a house of your own. We're guessing that just like Animal Crossing, there will be lots of options to decorate Dreamlight Valley and customise your home. 
Disney Dreamlight Valley will be playable in Early Access in Summer 2022 for anyone who picks up a Founder's Pack on PC, Xbox One, Xbox Series X|S, PlayStation 4, PlayStation 5, Nintendo Switch and Mac. It will also be available on Xbox Game Pass. The game's full free-to-play launch is set for 2023.