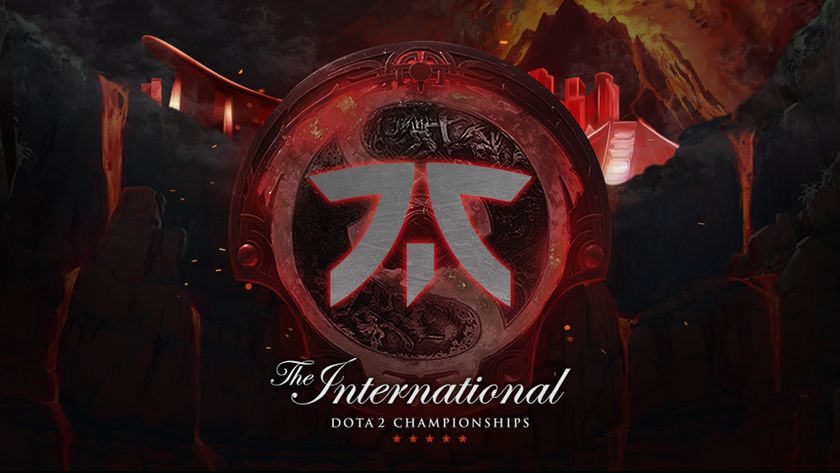 Gaimin Gladiators end Fnatic's run at TI11
Upsets keep on rolling on the first day of The International 2022 Main Event as Gaimin Gladiators, at their first TI ever, take down the more experienced Fnatic.
Fnatic are perhaps the most experienced team when it comes down to TI and the bo1 rounds. This marks their fourth consecutive TI when they have to pummel through those. Their opponents, Gaimin Gladiators, who made their entrance as an organization to Dota 2 only this year, have four players who made their TI debut in Singapore. 
Fnatic established an early lead with a mid lane Sniper and an Undying-Templar Assassin duo in the safe lane and were able to translate that into fast objectives. They had the control advantage with Visage and Clockwerk on their side, who also provided the vision superiority and messed with all Gladiator's attempts to fight.
However, while everything seemed quite lost for Gladiators, Fnatic were still repelled repeatedly in front of the tier three towers. Not even three Roshan kills could give them the upper hand and the more Gladiators dragged the game, the better it looked for them. The turning moment came around the 40-minute mark, when although Gladiators gave up on their bottom lane of barracks, they still chased Fnatic on their retreat and started to mount the comeback courtesy of key items.
"We knew what our timings are and just waited for those," said Erik "tOfu" Engel in the winners' interview. Gladiators' go time came when both Storm Spirit and Morphling had their Aghanim's Scepter ready. 
GG had 4 Scepters in total among their heroes to completely shut down Fnatic in the late game scenario, but what truly made the difference for them was the Morphling able to become a better Sniper and Storm who delivered the AoE initiations and team fight control.
Unfortunately for Fnatic, the defeat eliminates them only in the 13-16th place at TI11 with $254,368 for their effort.