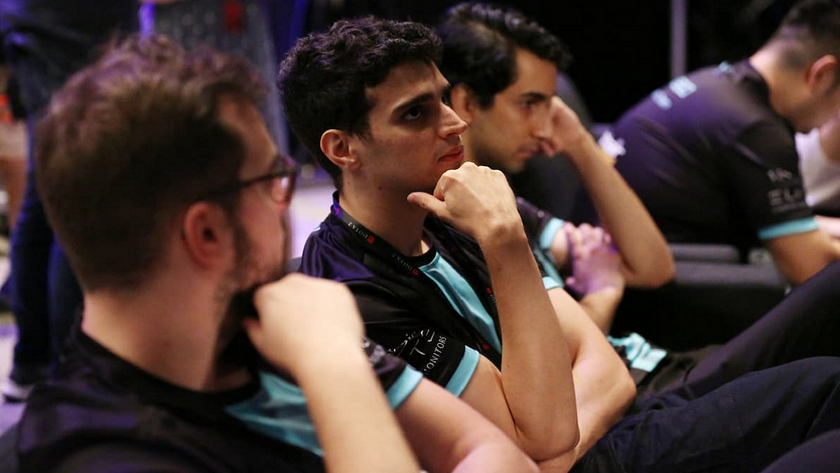 Soniqs release Leslao after racist effigy displayed at The International 2022
The North American organization, Soniqs, has dismissed Rodrigo "LESLÃO" Santos after a racist effigy in his inventory was displayed during TI11. 
During Soniqs' group stage elimination tiebreaker match, an observer hovered over a Heroic Effigy of Triumph in Rodrigo "LESLÃO" Santos' inventory. The customized inscription created by the player himself was a racial slur. 
Soniqs has quickly taken action against the player and removed him from the roster, noting the organization has a zero-tolerance approach towards discrimination and LESLÃO's contract had been terminated.
LESLÃO had issued a statement following the circulation of his effigy on social media and Reddit and prior to Soniqs decision. But many were in agreement that the apology wasn't nearly enough. 
It hasn't been the easiest of journeys for Soniqs to reach The International 2022 this year. They missed out on Stockholm Major, were eliminated in groups at Arlington Major, and had to fight for a spot in the regional qualifiers for TI11 in Singapore. 
Once at the International, things didn't get much better for them. They struggled immensely in the group stage, securing only one series win, tying up three more, and losing the remaining nine series. Forced into tie-breakers, they lost against BOOM and were ultimately eliminated from the event. 
 Soniqs current roster:
Yawar "YawaR" Hassan

Quinn "Quinn" Callahan

Arif "MSS" Anwar

Adrian "Fata" Trinks