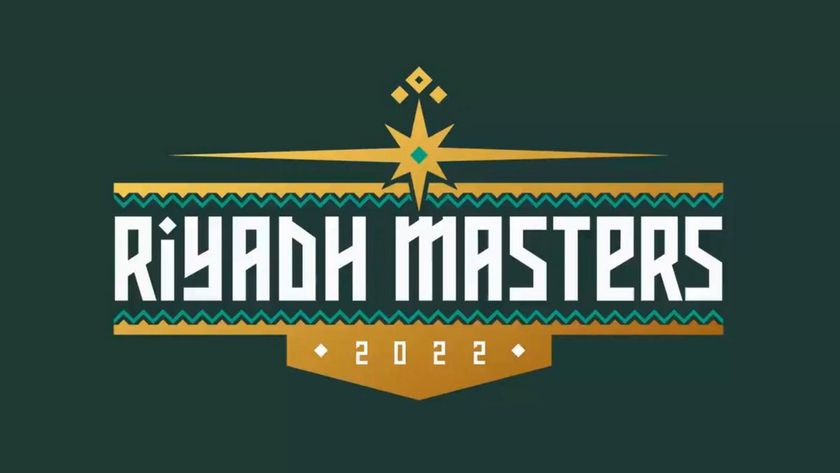 Riyadh Masters 2022: Stand-ins, schedule and more
Riyadh Masters 2022 is just around the corner, beginning this coming Wednesday, July 20 with some of the best teams in the world making the trip to Saudi Arabia's capital to play for a share of a hefty 4 million dollars prize pool.
A total of 10 teams are set to enter an action-packed schedule, which for some will serve as a very welcomed warm-up for the Arlington Major. Riyadh Masters group stage and playoffs will unfold across five days, July 20 to 24th. The tournament will begin with the teams split into two groups of five with only the top three from each group making the cut to the playoffs.
Riyadh Masters 2022 format
Group stage: July 20-22
Single round-robin
Two groups of five
Two-game series
Top team of each group advances to the playoffs semifinals
2nd and 3rd placed teams of each group advance to playoffs quarterfinals
4th and 5th placed teams of each group are eliminated
Playoffs: July 23-24
Single-elimination bracket
All matches are Bo3, including the finals
Prize pool distribution:
1st place: $1,500,000
2nd place: $750,000
3rd - 4th place: $425,000
5th - 6th place: $200,000
7th - 8th place: $150,000
9th - 10th place: $100,000
Group A:
Group B:
Although this is the largest Dota 2 tournament of the year after The International in terms of prize money offered, not all the teams set to participate were able to bring their full rosters. There are a total of 10 teams attending the Riyadh Masters, but nearly half of them will be playing with stand-ins.
Riyadh Masters stand-ins
Of the four teams that will use a stand-in player, just two made an official announcement about it. Tundra Esport's Neta "33" Shapira will not be able to play the event with his team due to obvious reasons. As an Israeli, 33 is banned from entering Saudi Arabia and therefore, Tundra will be using for this tournament BetBoom Team's Nikita "Daxak" Kuzmin.
Daxak, will be making a role swap to fit in the Tundra line-up and will play in the offlane in Riyadh.
Team Secret will also be playing with a stand-in in the offlane, but they didn't give any additional information regarding Daryl "iceiceice" Xiang's absence.
Roman "Resolut1on" Fomynok will take the offlane duties for Team Secret at Riyadh Maters, which is technically the first LAN tournament where Secret could have played in the full formula since Remco "Crystallis" Arets and Baqyt "Zayac" Emiljanov joined in.
Perhaps the most exciting stand-in situation for this event is Team Liquid's. Although there is no official statement or confirmation from the organization, Liquid is set to play in Saudi Arabia with no other than the two-time TI champion Anathan "ana" Pham, who will be standing in for Lasse "MATUMBAMAN" Urpalainen.
Riyadh Masters will mark ana's first LAN appearance in nearly three years. He last stepped onto a tournament stage at TI9, in the Mercedes-Benz Arena from Shanghai, China. Along with his OG teammates at that time, he became one of the five players to win The International back to back. He took a break after TI9, but he returned to competitive play for Season 2 of the 2021 Dota Pro Circuit.
However, after placing just sixth in the regular league season, he announced his retirement and OG went on to build a brand new roster for the 2022 DPC, a roster that will now play against ana in Saudi Arabia.
Deboosters are undoubtedly the ultimate underdog at this event. The team was created for the Gamers Without Borders 2022 online charity event that took place in May this year. Comprised of two players coming from Saudi Arabia, one Bulgarian, one Ukrainian and one Jordanian, Deboosters competed at GWB in the Saudi Arabia bracket and ended up taking first place, which granted them an invite to the $4M dollars Riyadh Masters 2022 tournament.   
Fast forward to a few months later, Deboosters won't be able to reunite in the full formula from Gamers Without Borders, as Gleb "Funn1k" Lipatnikov wasn't able to travel to the event due to the ongoing Russian invasion of Ukraine. In his place, Deboosters will compete with PuckChamp's offlane player Abdimalik "Malik" Sailau.
Where to watch Riyadh Masters 2022
The group stage will benefit from English commentary and will be broadcast live on two streams on the Gamers8 Twitch.tv channels.
There is also a YouTube channel that will supposedly host the official broadcast.