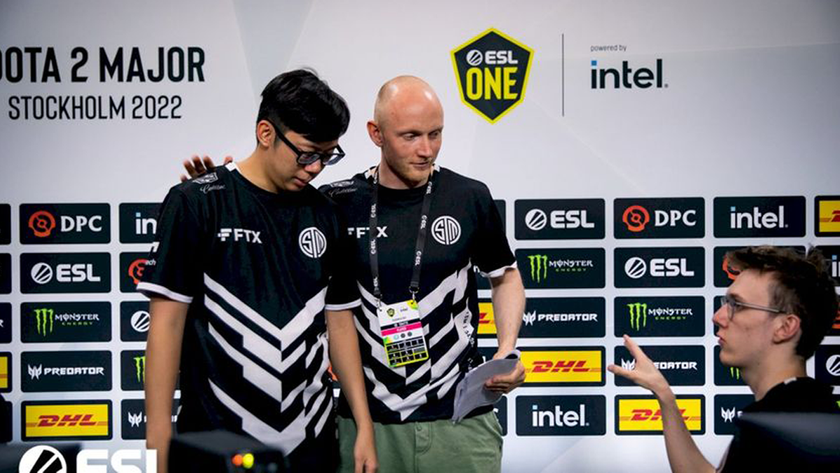 TSM FTX's chances of getting to the Arlington Major crushed after a 0-2 defeat against nouns
After an impressing 2nd place finish at the Stockholm Major, TSM FTX won't be able to repeat their feat at the PGL Arlington Major.
After the roster of Undying was signed by TSM FTX, they shot to prominence with a first place finish in the North American Regional Finals after the first DPC season. That was followed up by a 2nd place finish at the ESL One Stockholm Major. So it is natural that most would have expected them to crush the competition in the final DPC Season of 2021-2022, but the results have been a bit of a surprise.
For the first time in the short history of the DPC Leagues, TSM FTX fell short against their strongest competitors – Evil Geniuses and Quincy Crew. Even after those losses, a path to the Major was possible depending on other results, but that also required TSM FTX to win all their other games. But the surprise package of the season, nouns, had other plans!
nouns demolished TSM FTX 2-0 in what turned out to be a quick series. Neither of the two games were any challenge for nouns. Their cores died only a combined five times throughout the two games. TSM FTX were playing from behind for pretty much the entirety of both games. At least the first game was a bit of a challenge and went over 46 minutes. Game 2 was a 20 minute beatdown, in which TSM FTX had no answers to anything nouns were doing.
This victory confirms TSM FTX's demise in the competition for a place at the Arlington Major. Few would have predicted this, but ebb and flow is a part of competition.
But the flip side of the story is what is more interesting. The former 4Zoomers's squad, like TSM FTX, have shown massive improvement since being picked up by an organization. They defeated Evil Geniuses this season as well, and for the first time, are in the running for a place at a DPC Major. Here's the final twist in the tale – Evil Geniuses are yet to play Quincy Crew! If EG fail to win and nouns win their last game, it will be Quincy Crew and nouns going to the Major. In case EG win, it could end being a three way tiebreaker.
It has been a long standing debate on whether North America deserves three places at Majors. A few years ago, that argument would have fallen flat on its face, as Evil Geniuses were the only stable team in NA for a long time. But since the advent of the DPC Leagues, the region has seen more stable teams make an appearance. If nouns are able to pip EG to make the Major, it will seal the debate once and for all.