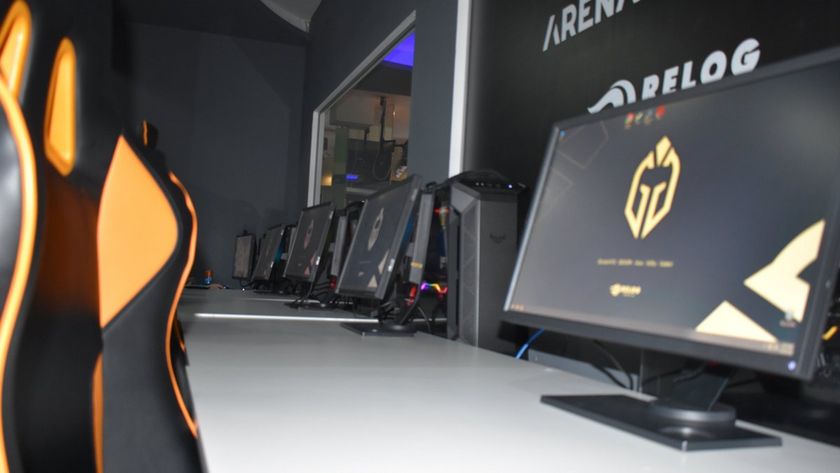 Gladiators remain the only undefeated team in Western European regional league
The Major dream is taking a clear shape for Gaimin Gladiators at the halfway point of Dota Pro Circuit Spring Tour regional league.
At the end of Week 3 in the six-week league schedule, Gladiators are the only team in Western Europe to stay undefeated and close the halfway point in the Spring Tour with a 4-0 series record. Their latest victory brings worrisome thoughts for Nigma Galaxy, who were handed yet another painful loss and will now enter Week 4 with a terrifying four series losing streak.
Nigma's first game draft lacked stuns or any reliable source of lockdowns, except for an Echo Stomp, while Gladiators were fully covered in the control department with a Bane-Mirana duo support combo, a carry Tiny and an offlane Mars. They excelled not only in the skirmishes but also in the team fights, courtesy of a Keeper of the Light played mid lane who was able to deliver the extra AoE control to secure a flawless start of the series for Gladiators.
Heading into the second game NGX tried to change the tactic. They picked Sand King for Amer "Miracle-" Al-Barkawi and aligned a tempo draft meant to choke Gladiators fast with a Death Prophet offlane and a Ursa-Io imposing a fast paced Dota. They managed to push the series into a decisive game three, but Gladiators had first pick/first ban in the final match and took off the table both DP and SK while first picking Io for themselves. More so, they revealed an early Ember Spirit and a core Jakiro and closed the draft with Ursa, forcing some response from their adversaries.
Nigma tried to counter the heavy magic damage coming from Gladiators with a mid Huskar and a carry Chaos Knight, meant to be able to self sustain with their early Armlets and Black King Bars.
However, NGX didn't seem to have taken into account the power of an early Aghanim's Scepter on Jakiro. The Aghs changes his Macropyre to Pure damage and just 16 minute into the game Miracle's Huskar was the first to realize that a 15 minute BkB is not going to help him or his team too much. 
Moving forward with the league schedule, Nigma Galaxy will need to win every single series to hope for a spot at the Stockholm Major, their next matchup will be against Entity on April 9, but until then, Gladiators will fight against OG on April 6 in what shapes up to be the match that can lock themselves in for the Major.
headline image courtesy of Gaimin Gladiators via Twitter