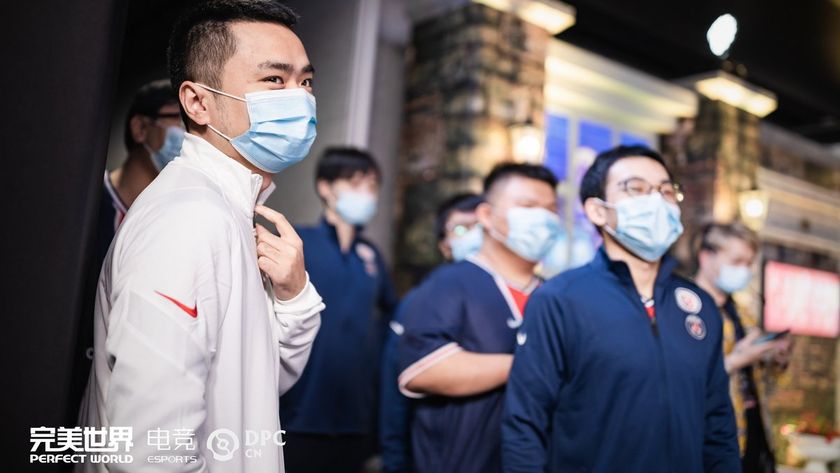 Coach xiao8 to stand in for PSG.LGD at ESL One Fall 2021
PSG.LGD is the only Chinese representative at the upcoming ESL One Fall 2021, but unfortunately, they won't be able to attend with their full roster.
Besides being the final big competition where teams around the world will clash before the big battle on The International 10 stage, ESL One Fall 2021 is also bound to be the first tournament held on the newly released 7.30 patch. However, PSG.LGD will not be able to attend with their mid lane player  Cheng "NothingToSay" Jin Xiang.
According to an announcement made on their Weibo page, PSG.LGD will play with coach Zhang "xiao8" Ning instead of NothingToSay, who won't be able to join the team in Europe until September. No information was given if xiao8 will join in the mid lane, taking NTS's role, or if they will resort to role swaps in order to accommodate him in some other position.
A total of 12 teams will play from August 21st to August 29th for a shot at claiming the ESL One Fall 2021 trophy and a share of the $400,000 prize pool. Out of the 12 participants, 8 are also set to battle in October in Bucharest, Romania for the TI10 Aegis of Champions.
While PSG.LGD are the only Chinese representative at ESL One Fall 2021, SA Dota will have all three teams set to play at TI10 warming up at this event. Both Eastern Europe TI10 participants, Virtus.pro and Team Spirit will also get the chance to test their ideas on the new patch, while Southeast Asia will be represented only by T1 from the teams qualified for The International.
ESL One Fall 2021 will start with a Single round-robin group stage where the 12 participating squads will be split into two groups of six as follows:
Group A

Group B
 At the end of the group play, the top two teams from each group will secure an upper bracket seed for the playoffs. The third and fourth placed teams in each group will head to the lower bracket while the bottom two squads from each group will get eliminated. The Group stage matches will unfold August 21st - August 24th while the playoffs are scheduled to take place August 26th - August 29th.
headline picture courtesy of Perfect World