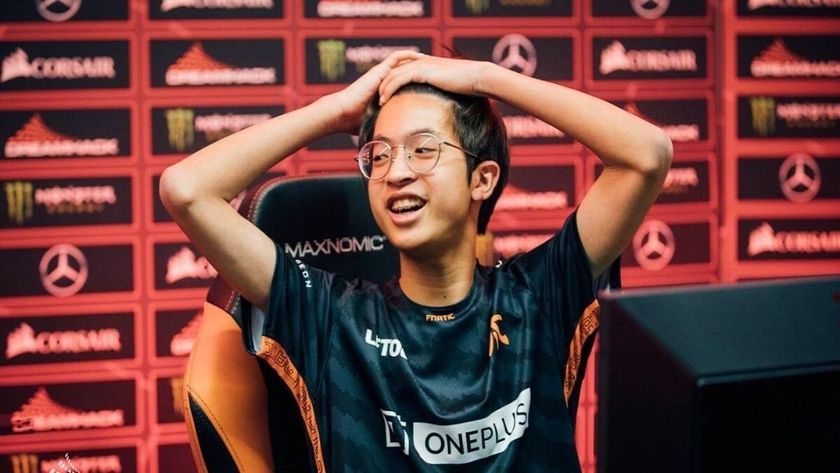 T1 welcomes 23Savage to the lineup before Singapore Major
Title image courtesy of DreamHack
T1 qualified for the Wild Card series at the Singapore Major but that hasn't stopped them from swapping JaCkky out for 23Savage. 
Usually, teams celebrate when they qualify for a DPC event. Sometimes they make roster changes. Even though Valve has instituted a point penalty for making a roster change it isn't always enough to deter teams. 
In this case, T1 decided to part ways with Souliya "JaCkky" Khoomphetsavong and recruited young talent Nuengnara '23savage' Teeramahanon. The teen holds the honor of becoming the second person to reach 11k MMR.
The team would have claimed at least 200 DPC points so far for the qualifiers. Now, they take a 15% penalty resulting in 170 points. But that's not all. According to the DPC rules, they should also receive an additional 20% deduction along with the 40% penalty for any points they gain AT the event. That's quite hefty. 
Can a team play with subs?

Yes. During the league, a team must play with at least 4 of its 5 registered players (this will cause no penalty). Any team that plays a major with a sub will incur a 40% penalty on points earned from that tournament.

Can a team remove a player after qualifying to a major? 

Yes. However, a team that removes a player after securing a slot at a major, will have a 20% deduction to the points obtained during that event in addition to the normal penalty.
Fans need to wait three weeks to see if the move was worth it or not. Singapore Major begins on March 27th and T1 will be participating in the Wild Card series, hoping to gain a spot in the main event.