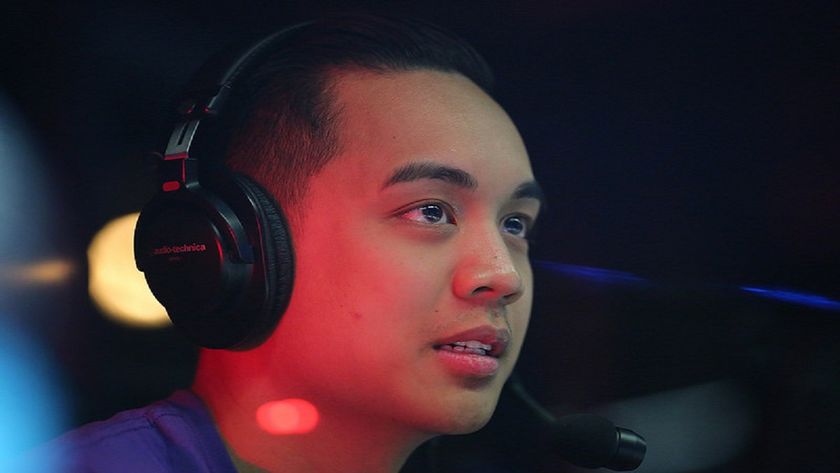 Second roster change for J.storm this month
Title image courtesy of PGL
In just three weeks, J.Storm has made a second change in their lineup, moving Bryle and March to inactive status and adding DeMoN and Nine to the lineup. 
The North American team, J.Storm continues to look for the recipe for success as they make yet another roster change in a pressured move before the TI9 qualifiers approach. 
Three weeks ago Roman 'Resolut1on' Fominok joined the lineup and the team parted ways with Lee 'FoREv' Sang-don, moving David 'Moo' Hull to the vacant offlane position and recruiting Resolut1on to fill the carry role. It took only a short period of time for the organization to decide this still wasn't their final form and make another change. 
Now, Park 'March' Tae-won and Jonathan 'Bryle' De Guia are being moved to inactive status while coach and retired veteran player Jimmy 'Demon' Ho moves to active status and Leon "Nine" Kirilin from Germany who last played for Team Secret is recruited on a trial basis. 
The team currently sits just outside of the TI9 invite threshold, assuming the 13th spot. However, by failing to qualify for either the Minor or Major, they will gain no additional points and will also be penalized for the latest roster change. The best they can hope for now is an invite to the NA closed qualifiers and then clinching the perhaps ONLY spot for the region to attend TI9. 
The team played together in the WePlay! Tug of War series just yesterday as they bested the Mexican team, Team Xolotl 2:1. They advanced to now play against the revamped roster of beastcoast later tonight. 
J.Storm roster:
 Roman 'Resolut1on' Fominok 

 Leon "Nine" Kirilin

 David 'Moo' Hull

 Clinton 'Fear' Loomis

 Jimmy 'Demon' Ho