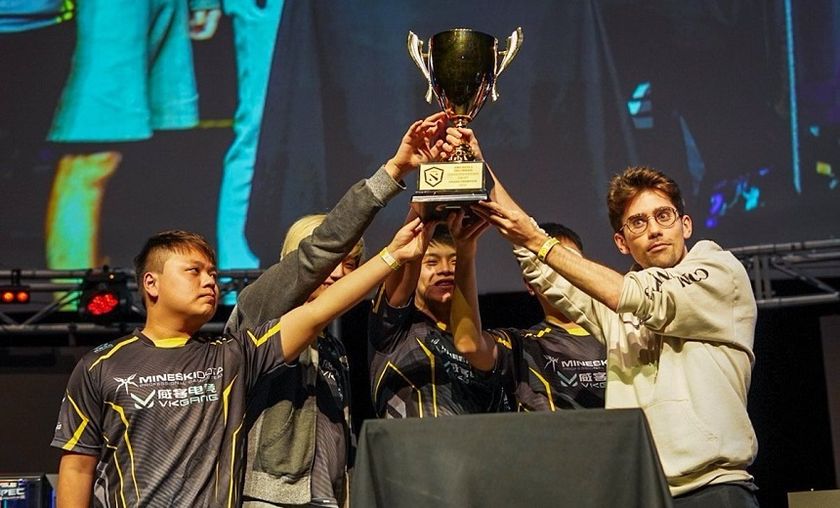 Mineski champions of AMD Dota 2 Pro Series 2018
Mineski were able to hold the trophy high at the end of the AMD Dota 2 Pro Series 2018 in Melbourne after defeating Newbee MGB.
It was a thrilling reverse sweep in which Mineski was able to overpower Newbee Mr. GameBoy 3:2 in the grand finals of the Convictus Esports Group's AMD Dota 2 Pro Series 2018 LAN premier. 
The event, which was designed in order to help the Oceania region's competitive Dota 2 scene and support aspiring players consisted of two top world teams - Mineski and OG, as well as six teams that qualified from SEA, Austrailia, and China. OG and Mineski were invited to compete in the playoffs, but the other six teams went through a Round Robin group stage held entirely over the course of one day. The main event was held at The Plenary, Melbourne Convention Exhibition Centre in front of thousands of Dota 2 fans and hosted by Jake "SirActionSlacks" Kanner as David "Godz" Parker delivered the commentary. 
Newbee MGB had a thrilling run through the group stage, coming in first with a 4:1 record to take the top seed. There, they barrelled through OG 2:0 where they were set to meet Mineski for the first time. Mineski had just come off a 2:0 sweep over Deathbringer and were still riding high on momentum as they took down Newbee MGB in two relatively easy and convincing wins. 
Newbee MGB was thrust into the lower brackets to once again face OG and once again, the Chinese team bested the TI8 winners 2:1 to advance into the grand finals. Face to face against Mineski again, Newbee MGB meant business and for the first two games, everything looked as if it was all in the bag for China. Then Mineski struck back and hard. In a reverse sweep, Mineski took the third game with ease and struggled slightly in the fourth game. But it was the fifth and final game that really brought the crowd to their feet and saw Mineski claim their second LAN title of the new season. 
Total prize pool for the tournament is $50,000 AUD (≃$36,168 USD). Mineski walked away with a cool $18,000 while Newbee MGB took a nice $9,000 piece for their impressive second-place finish.