ESL One Birmingham 2019 announced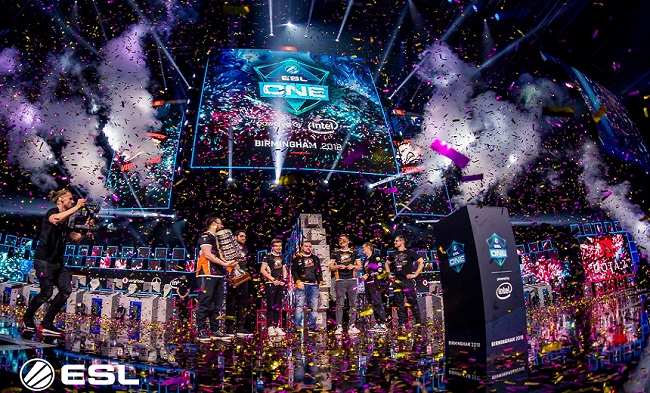 Photo courtesy of ESL 
ESL One Birmingham 2019 has been confirmed to be taking place May 31 - June 2, 2019. 
The ESL One organizers are bringing the beloved tournament event back to Birmingham, UK thanks to popular demand. Twelve teams will be on hand to fight for a slice of the prize pool of $300.000.
"
Over the last couple of months, one request has oppressed the meta of our social media game. Whenever we posted about one of our other events, like ESL One Katowice in February, or even about other games, there would always be a couple of replies along the lines of: 
"pls cnfrm doto back 2 uk 2019".
This level of passion is more than understandable. In 2018, ESL One Birmingham powered by Intel became our fastest-selling Dota 2 event to date. Fans gathered from more than 38 different countries and 120 different areas of the UK for a multi-day festival to celebrate the pinnacle of competitive strategy gaming. Across the globe, more than 30 million people viewed the action on our various streams. "
Open qualifier information will be forthcoming but they will be held in March and April 2019 across Europe, North America, China, and South-East Asia.
ESL One Birmingham 2019 Format: 
Group stage matches will be played from May 28 - May 30
Two groups of six teams
Round Robin bo2 format
The top two teams in each group will be seeded into the Upper Bracket Semi-Finals
3rd and 4th will play in the Lower Bracket
5th and 6th will be eliminated
Playoffs will feature eight teams
The Arena Days, on May 31 - June 2
Playoffs will be bo3 matchups
bo5 Grand Final
 
ESL One Birmingham 2019 Tickets: 
Tickets for all days of ESL One Birmingham 2019 will be available on Thursday, November 15 HERE
ESL One Birmingham 2019
Twelve teams will be on hand in Birmingham to fight for a slice of the prize pool of $300.000 between May 28th - June 2nd, 2019. Eight teams will be directly invited and four teams will qualify from NA, SEA, China, and EU.