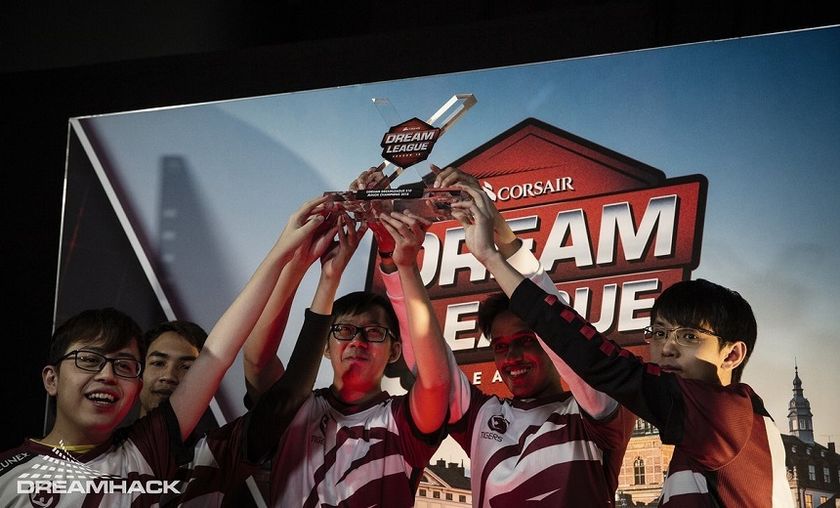 Tigers claim the first DPC title of the season at DreamLeague Season 10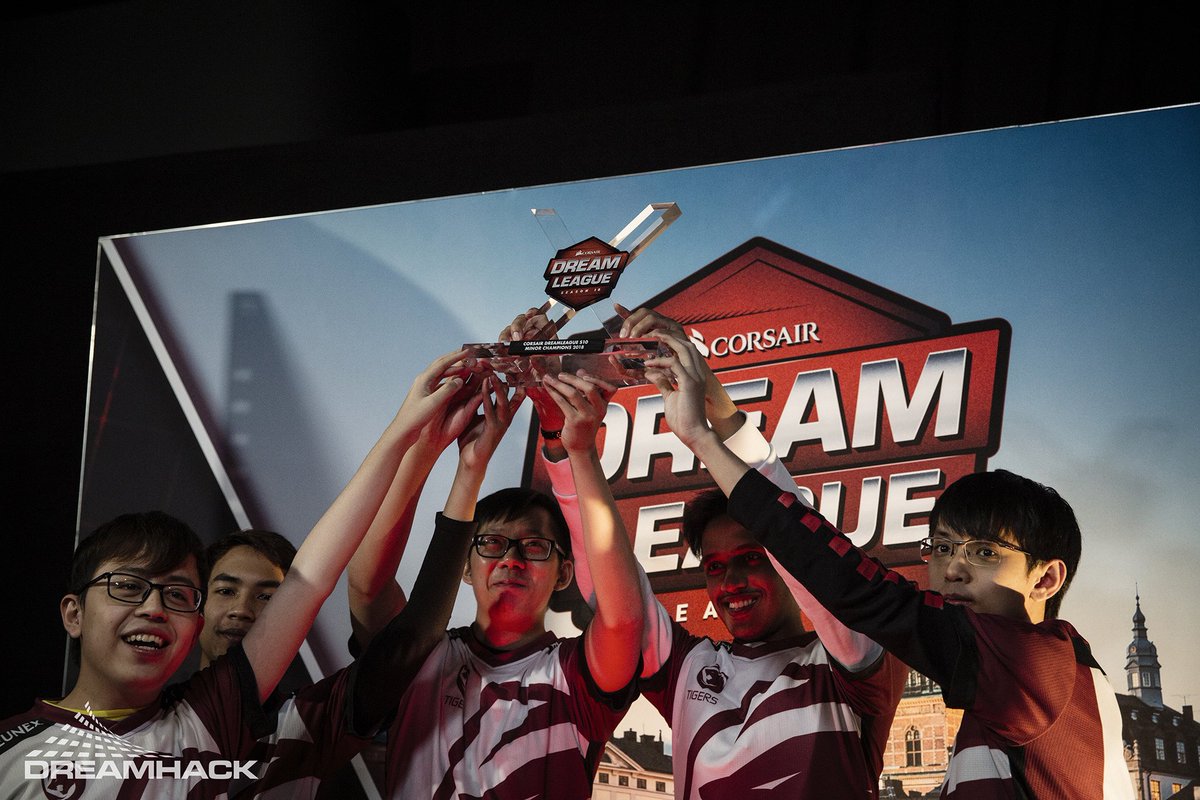 Photo courtesy of DreamHack
The SEA team qualified for the last spot of the first Major of the season in Malaysia after an intense battle against Na'Vi in a full 5-game series.
The last day of the DreamLeague Season 10 Minor started with the lower bracket finals match between Na'Vi and Royal Never Give Up, which was won decisively by the reformed CIS team with a clean 2:0 sweep. However, the battle was far from over for them, as Tigers stood in their way of the title and the sole remaining spot left to compete at the Kuala Lumpur Major.
The SEA team started off the matchup boldly with a Meepo for Lai "Ahjit" Jay Son, despite not having the last pick. Na'Vi's response was their trump card, Akbar "SoNNeikO" Butaev's signature hero Earth Spirit. However, it wasn't enough as Tigers steamrolled them in a 27-minute victory and gained a one-up on Na'Vi in the first match of the series.
The CIS squad kept their resolve and turned the tide on them with a turnaround victory in Game 2 and then straight up, one-sided slaughter in Game 3. Both teams showed an impressive array of skill and versatility with ever-evolving drafts. With only one victory remaining for Na'Vi to win, Tigers had their backs up against the wall.
Game 4 was an absolute treat, as fans were witness to none other than Muhammad "inYourdreaM" Rizky's Invoker. Despite facing on-paper counters Storm Spirit and Huskar, the young prodigy gave a fantastic display on the complex hero in a snowball of a game.
It was anyone's title to take as the series was pushed to a deciding Game 5. It may have been one of the longest games of the series, but stats don't lie and it was clear the match was completely in the favor of Tigers right from the start. Despite having an Alchemist on the team, Na'Vi couldn't capitalize on opportunities and only delayed the inevitable. Ahjit's flawless 14-0-20 KDA was a testament to the player's skill and composure under pressure in such a high-stakes match.
With the title in hand, $125,000 and 120 DPC points, Tigers will be flying back home to their base country of Malaysia to compete in less than a week at the first Major of the season in Kuala Lumpur, for the lion's share of the massive 15,000 DPC points up for grabs and esteemed title of Major-winner.
Upper Bracket
Round 2 - Best of 3
Round 3 - Best of 3
Lower Bracket
Final
DreamLeague Season 10 Minor 
October 29 – November 4 – LIVE FINALS at the Monster Energy DreamHack Studios
Eight teams qualified
Winner heads to the Kuala Lumpur Major
All teams will gain DPC points 
 
DreamLeague Season 10 Minor Playoffs
Double Elimination
All games are Bo3
Bo5 Grand Finals
 
DreamLeague Season 10 Minor participating teams:

compLexity Gaming

Rooons

Infamous

The Final Tribe

Na'Vi

RNG

Tigers

Vega Squadron
DreamLeague Season 10 Minor Prize pool:
Total: $300,000
1st – $125,000 + 120 DPC and Ticket to Kuala Lumpur Major - Tigers
2nd – $70,000 + 100 DPC - Na'Vi
3rd – $35,000 + 90 DPC - RNG
4th – $25,000 + 70 DPC - Infamous
5/6th – $15,000 + 40 DPC - compLexity Gaming/Vega Squadron
7/8th – $7,500 + 20 DPC - Rooons/TFT