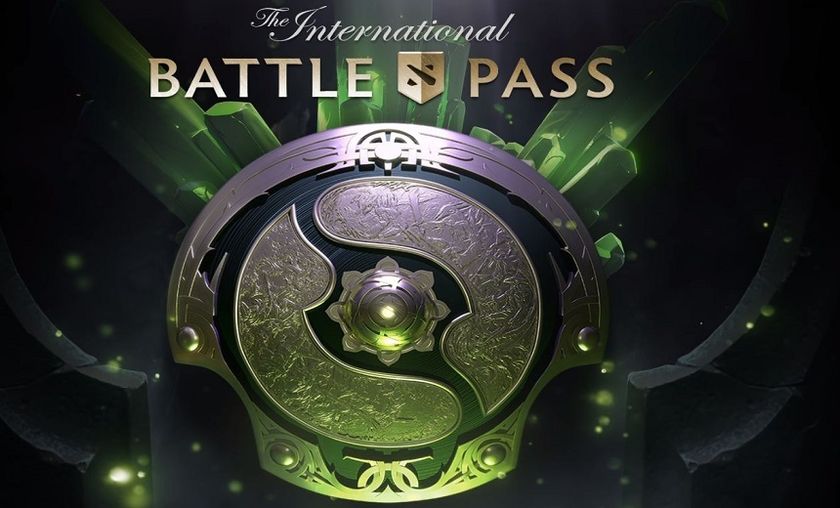 The International 8 Battle Pass has arrived
The highly anticipated and long-awaited International 8 Battle Pass has finally arrived including all of the bells and whistles and more than fans have come to expect. 
As with last year, the International Battle Pass has been released three months prior to the big event, giving compendium owners new features including Role Match Making queue, Mutation mode, Underhollow adventure game mode, sprays, team challenges, new lane creeps, in-game tipping, predictions as well as a slew of the old favorites such as trivia, arcana voting, token wagering and Rylai's Wheel. 
The International 8 Battle Pass sales:
The International Battle Pass is on sale HERE for $9.99 or $36.99 for Level 75. Additional levels can be purchased HERE for 5 $2.49, 11 Levels for $4.99 and 24 Levels for $9.99. 

Chart courtesy of dota2.prizetrac.kr
Already The International 8 Battle Pass sales and prize pool contribution is outpacing all of the previous years. With the prize pool starting at $1,600,000 the sales have already doubled the starting pool, bringing it to a whopping $4,030,406 ($2,430,406 added). Only 25% of the sales contribute to the prize pool meaning that $9,721,624 has already been spent in purchases merely hours after release. Last year, The International prize pool reached $24,787,916 ($23,187,916 added). 
NEW FOR 2018
The Underhollow:
Last year Valve introduced their first multiplayer adventure game mode with The Siltbreakwer campaign. This year, Battle Pass owners will be able to enjoy the multiteam Dungeon Clash with the storyline centering around Roshan - coming soon. 
"
Roshan is on a ravenous, cheese-fueled rampage and Battle Pass owners are invited to venture beyond the surface of his lair into the heart of the Underhollow.
Battle through a labyrinth filled with monsters, marvels, and many other three-player enemy squads as you search for Roshan's rarest cheese and work to be the last team standing. You'll need to navigate carefully to earn the XP and Gold needed to destroy your opponents.
But don't take too long—Roshan's cheese frenzy is causing cave-ins as he moves towards the center of the Underhollow. Soon enough there will be nowhere left to run."
Cavern Crawl

Mutation Mode

Sprays

Team Challenge

Custom Lane Creeps

In-Game Tipping

Role-Based MatchMaking

Pro Circuit Predictions

Favorite Team

Prize Pool Community Goal

OTHER FEATURES
BATTLE LEVEL REWARDS
Raise your Battle Level to unlock increasing numbers of exclusive rewards. Level up by completing Battle Pass objectives or purchasing Battle Level Bundles directly. Push your level high enough and you'll earn additional Immortal Treasures, a new terrain, evolving courier, hero taunts, and more.
TREASURE I: 1 - 10 - 22 - 34 - 46 - 80 - 220 (repeats every 30 levels)
TREASURE II: 1 - 98 - 112 - 132 - 152 - 230 (repeats every 30 levels)
TREASURE III: 1 - 164 - 178 - 194 - 206 - 240 (repeats every 30 levels)
Level 125 - Earn bonus pack of 3 Immortal treasures
Level 375 - Earn bonus pack of 10 Immortal treasures
Please note: Immortal items cannot be traded or marketed through The International 2018. Until then, each item can be gifted once, and ultra rare items can be traded immediately.
The International 8
The International 8 is scheduled to be held August 15-25th and is being held for the first time in Canada at Rogers Arena in Vancouver, Canada.