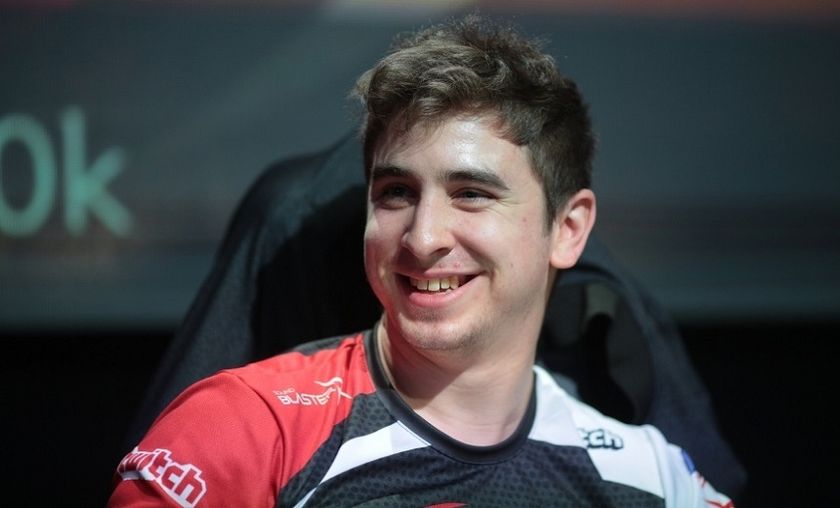 A fractured compLexity Gaming releases Kyle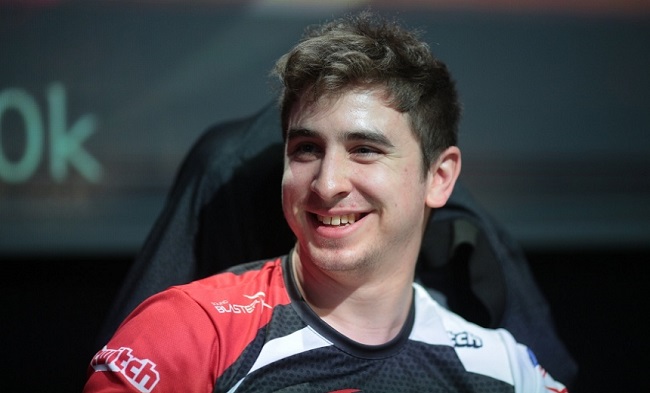 compLexity Gaming has released captain and iconic face of the organization, Kyle, due to internal issues. 
On the outside, compLexity Gaming has looked to be in top form. The team had reinvented themselves during the second coming of a band of brothers, finding more a noticeable amount of success and results in the last six months. In November, the organization was picked up by none other than NFL franchise, Dallas Cowboys and relocated to The Star, home of the Dallas Cowboys World Headquarters in Frisco, Texas. The sky was the limit for coL and although they placed outside the top 4 more often than not in the Pro Circuit events, they were there and competing with impressive plays and much promise. 
On the inside, friction was started to wear thin and dynamics started to fray. Personality conflicts seemed to be increasing, most likely under the pressure and heavy strain of the packed schedule and intense training. With the internal temperatures rising, it was only a matter of time for them to reach a boiling point and start cracking. 
Its the same story heard over and over in Dota 2 and esports, where personalities and visions often clash and result in even successful teams splitting up. It wasn't surprising to hear there were underlying problems. What was surprising to hear was the end result included the removal of Kyle 'Kyle/swindlemelonzz' Freedman - the organization poster child for the last four years. 
According to a beautifully composed letter by General Manager Kyle "Beef" Bautista, regarding the decision to release Kyle, he illustrates just how much of an inspiration and core component Kyle was in the organization and for their success. 
"
Earlier today I informed Kyle Freedman that he was being removed from his position in our Dota 2 team and released from the organization. This action is a result of our Dota 2 team's unanimous opinion that the personality conflicts within the team were too severe to continue. Based on that information, myself and other Complexity management made the decision to move in a different direction.
This was probably the hardest thing I've done in my esports career.
I recruited Kyle straight from HoN - he had never played a game of Dota before I let him know that I wanted to build a team around him. Introducing him to Jason Lake and Jason Bass we were all inspired by Kyle's competitive drive, maturity, and his approach to leadership. He signed with us just a few weeks later. It was August of 2014.
Fast forward to present day and Kyle has been part of the Complexity family for nearly four years. We've had highs, lows, and many memorable performances at dozens of events around the world. Kyle has been one of our most forward facing players. He is someone that cares about giving back to the community, about building content for the fans, and doing whatever he can to make events better.
During his time here, Kyle has bled Complexity black and red through and through. He is someone that steps up and does what he feels needs to be done if it is going to improve his team or the brand. After TI5 when Kyle was of the opinion that the team's best chance of success was playing out of a south Florida team house, our organization thought the cost and risk to be too high. Kyle put his money where his mouth was and paid the security deposit, taking that risk upon himself to do what he thought was best for the team.
When in 2016 I informed Kyle and the Dota team that we were going to have to drop the team because we were unable to generate enough sponsor interest to support the division, Kyle stepped up once more. Rather than see his team dropped, he opted to not take salary and defer reimbursement of utilities for months in order to balance the scales as best as he could. His efforts paid off and we were able to keep the team.
Kyle's time with our organization has been one of determination and self sacrifice. He put others around him before himself and did what he thought gave the team the best chance to win. I am confident that if he finds the right group of players to surround himself with, Kyle will be a world champion in this game. His strategic mind, drive to compete, his tenacity, and his unwavering determination are simply too great to quit without accomplishing that goal.
It's a shame that it couldn't be with us."
The change in composition splits up the brothers, leaving support start Zakari 'Zfreek' Freedman still on the front lines of the team. This is the first time the brothers have parted ways in their career. 
Despite having 135 TI8 qualifying points already and being ranked 15 on the Pro Circuit leaderboard, the team will need to go through the open qualifiers —even if they were able to secure themselves more points to reach a coveted top 8 position.
Currently, the team is on board for EPICENTER XL Major next month and several qualifiers are starting to fall into place for the last few events. The team will need to act quickly to secure a replacement and hope to find synergy in order to keep any TI dreams alive. For Kyle, it means either finding or forming a new team quickly or sitting this year out on the sidelines. Based on their recent success —these are not options that anyone had imagined. 
compLexity Gaming roster
Rasmus 'Chessie' Blomdin

  Linus 'Limmp' Blomdin

David 'Moo' Hull

Zakari 'Zfreek' Freedman