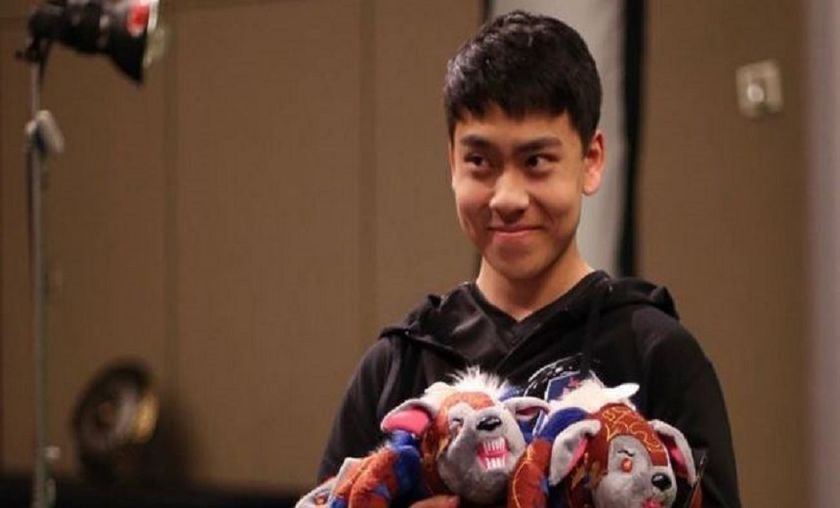 Ana returns to competitive play with Team World
Ana returns to competitive play after taking a break following TI7 to join up with the newly formed Team World.
A new European team has taken shape in time for the next wave of Pro Circuit qualifiers. Team World has been formed from well known and veteran players spanning the entire globe including Australia, Korea, North America, Macedonia and Greece.
Anathan 'ana' Pham had taken a hiatus from competitive play after OG's disappointing 7-8th finish at TI7. With the team he had claimed two Major titles (Boston and Kiev) at age 17. Fans have been awaiting his next move and it seems they will get a first glimpse soon.
With ESL One Katowice Major, The Bucharest Open Major and GESC Jakarta Minor qualifiers getting ready to kick off this month, the team will no doubt have a chance to make a big debut competing against their peers for a coveted spot in one of the events. Sang-Don "FoREv" Lee has 30 TI8 qualifying points under his belt from his 3-4th place result at PGL Bucharest Minor with Immortals. At this point it is expected that players are able to retain their points when going to new teams. It was only a week ago that the Korean player parted ways with his brethren on Immortals. 
Recently departed Evil Geniuses coach, Avery 'SVG' Silverman will be assuming the captain position, bringing his coaching expertise to the European region as he leads his new team in game. Martin 'Saksa' Sazdov will assume the 5th position role, making this support duo ripe with experience and knowledge.
Greg 'Keyser' Kallianiotis will round out the roster in the mid role, signaling his departure from Planet Dog, formerly HellRaisers TI7 roster. The team had just qualified for ESL One Genting Minor scheduled to take place later this month.
Team World Roster:
 Anathan 'ana' Pham

Greg 'Keyser' Kallianiotis

  Sang-Don "FoREv" Lee

Avery 'SVG' Silverman

Martin 'Saksa' Sazdov