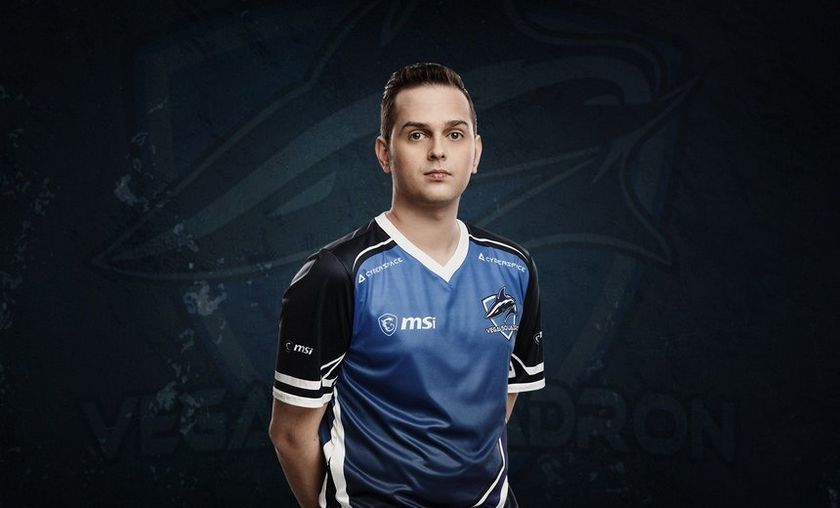 Vega parts ways with G; revamping roster for the new year

image courtesy of Vega Squadron
Heading into the new year, Vega is down another member as the organization parts ways with Sergey Alexandrovich "G" Bragin.
Playing mid role for the team for just over one year, the organization and Russian veteran player have mutually agreed to start fresh in the new year. With G's contract ending on December 31st, it means he is a free agent immediately and in time for the next wave of Pro Circuit qualifiers.
Only weeks ago in early December, Vasily "AfterLife" Shishkin also departed from the team with the organization turning to  Nikita "Palantimos" Grinkevich from Belarus to fill the gap during the ESL One Genting 2018 and StarLadder i-League Season 4 qualifiers. While no announcement had been made Džoni "Blizzy" Ri had also been staying in for the support role usually occupied by Bakyt "Zayac" Emilzhanov for the same two qualifiers. It is unclear at this point if there has been a permanent change. 
Georgy "drAmer" Faleev, Vega Squadron eSports Director has stated:
"
Unfortunately, Vega Squadron's and G's paths diverge, by mutual agreement the parties decided not to renew the contract. I sincerely hope that this changes will benefit both the "Sharks" and Sergei. The renewed team will first appear on scene on the nearest ESL One qualifiers already in the first days of January 2018."
Since the start of the new 2017-2018 season, Vega has struggled to find many achievements - their sole opportunity to make a splash being when they qualified for the Perfect World Masters after knocking out Team Empire 2:1. At the main event, they struggled to make it out of the group stage and then ultimately ended with a 7-8th place finish when Team Kinguin knocked them to the lower brackets in the first round and then LFY eliminated them quickly after.
As of now, there is no additional information provided for G's next stop or who will be filling the vacant roles.
Vega Squadron roster:
Ilya "ALOHADANCE" Korobkin

Bakyt "Zayac" Emilzhanov*

Semion "CemaTheSlayer" Krivulya
*no official announcement but did not participate in the last two qualifiers.