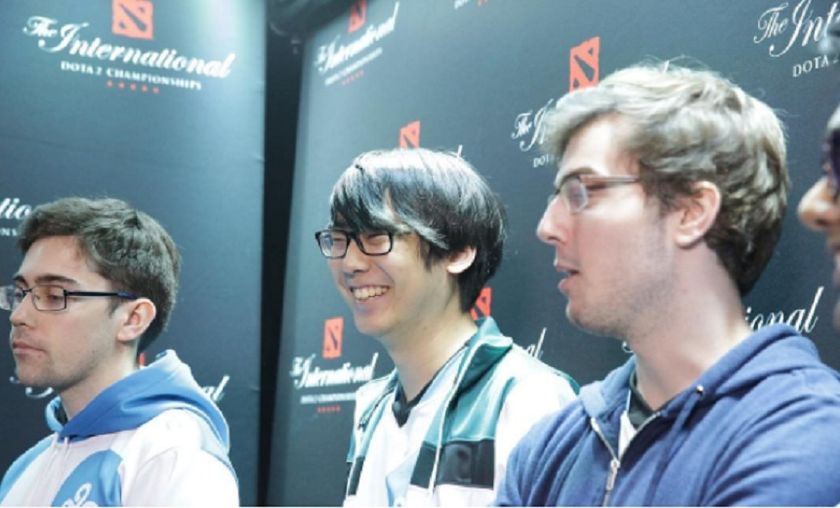 Rumors of Cloud 9 roster drop confirmed by CEO Jack Etienne
Amidst the rumors of Cloud 9 dropping their The International 2017 roster and the team splitting up, CEO Jack Etienne confirmed the organization has parted ways with former Team NP. 
On July 20th, Cloud 9 had swooped in with a last minute pick up of the most recent iteration of Team NP - a lineup reminiscent of a 2014/2015 squad for C9 including Jacky 'EternaLEnVy' Mao, Adrian 'FATA-' Trinks, Kurtis 'Aui_2000' Ling and Johan 'pieliedie' Åström. Fans were elated to see the players compete under the blue and white banner for TI7. 
Instead of being one of the stronger contenders in the event as expected, the team would stun fans with a shocking and abysmal performance in the group stage - being relegated to the brutal best-of-one lower bracket elimination series. It was there, in their first series on the main stage that their journey would end at the hands of Team Empire. 
Immediately following the event, rumors had already begun to spread that the team would disband and players would all go their separate ways and the organization website had removed the team from their ranks. 
CEO Jack Etienne confirmed last night on a reply in a reddit thread that the organization did, in fact, part ways with the players and wished them well in their futures. Interestingly enough, he did indicate that C9 is not out of the running for a new lineup, leaving fans with bated breath on what will come next. 

As for the players, their next moves are still only subject to speculation and have not been formally revealed. 
Cloud 9 The International 7 roster 
Jacky 'EternaLEnVy' Mao

 Adrian 'FATA-' Trinks

Arif 'MSS' Anwar

Kurtis 'Aui_2000' Ling

 Johan 'pieliedie' Åström 

Click here for results, VODs and all the other information