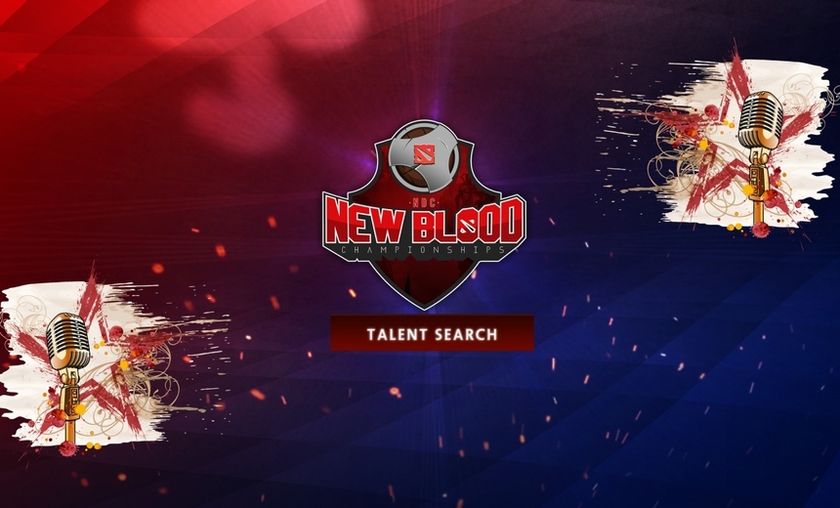 New Blood Championships is looking for talented casters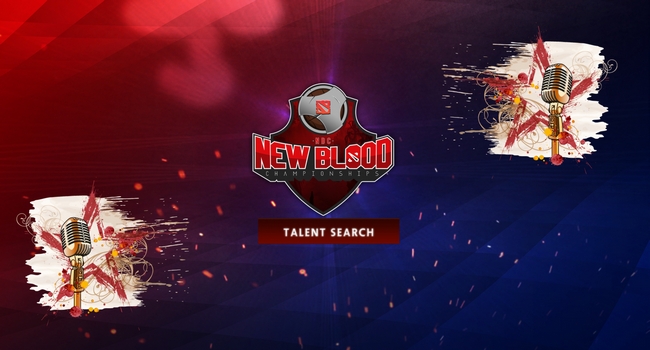 Exclusively targeted at amateur players from all Southeast Asia, the New Blood Championships is also giving a chance to all who want to kick start a caster career for themselves.
The New Blood Championships launches a SEA talent search contest with a prize pool of $3,000 plus a chance for the winner to commentate this November, the tournament Grand Finals live, from Jakarta, Indonesia.
Casting contest prize pool distribution:
Winner: $1,500
1st Runner Up: $1,000
2nd Runner Up: $500
All those interested to participate in the New Blood's talent contest can sign up at newbloodchampionships.com/talentsearch. Once completed the registration form there, the participants will receive a 10 minutes Dota 2 game clip and will have three days at their disposal to record themselves casting that clip and send it back. A panel of judges will select three finalists who will be invited to the New Blood main event from Jakarta with all the travel and accommodation expenses covered by the organizers.
Same as the tournament itself, which is entirely dedicated to amateur SEA players, the casters contest is restricted to the Southeast Asia as well, all aspiring commentators from the region being welcomed to register and showcase their commentating skills. However, keep in mind that the casting sample must be done in English only.
Casting contest guidelines:
Keep the cast family-friendly
No swearing, cursing, or crass language
No racist or sexist statements
Maintain an appropriate dress code if you are showing yourself via a webcam (not
compulsory)
No inappropriate items in the background
Must be familiar with all broadcast application/software
Must cooperate with organizer/production and meet the requirement
This competition is only open to the South East Asian region
Cast requirements
Clear audio with no background ground noises
No echoes
Video minimum quality 720p 30fps .avi or .mp4 file formats
No background music
No voices filters or added vocal effects
The New Blood Championships is the result of joined efforts between the Hong Kong-based esports organization, Purpose Win Entertainment Limited (PWEL) and the Malaysian esports company Fallout Gaming (FG), one of this year's Galaxy Battles organizers. It brings to the table a total of $40, 000 prize pool, and it's aimed exclusively at the SEA amateur players, any entity with a minimum competitive background being ineligible to participate in this event. New Blood Championships will take place in three phases, starting with online qualifiers followed by national LAN qualifiers finals in five countries, and culminate with a $25,000 LAN Main Event which will be held in November in Jakarta, Indonesia.
Winners and runners up at the New Blood Main Event will also be rewarded with a spot into the second season of Galaxy Battles, which will take place mid-January next year in the Philippines. Third and fourth place finishers will be granted a spot straight into the top 16 of SEA open qualifiers for the same Galaxy Battles season two event.