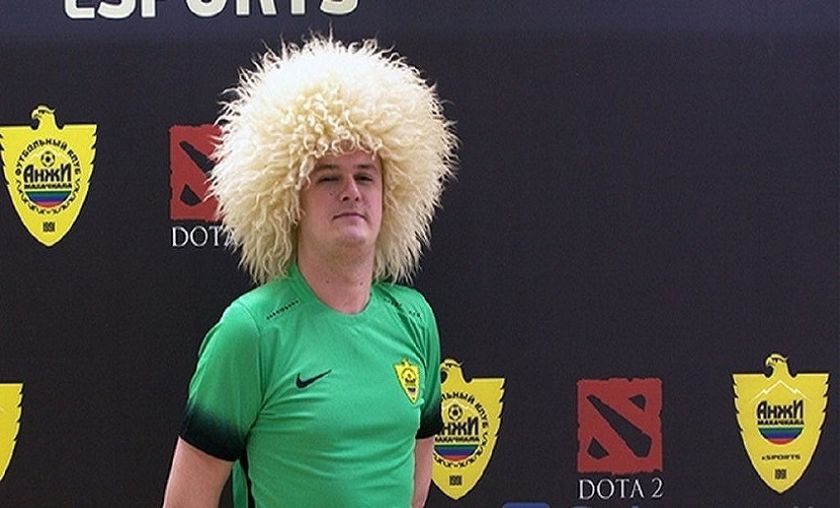 The face of Cyber Anji, XBOCT, has parted ways with the team
Alexander "XBOCT" Dashkevich - the face of the new Dota 2 squad Cyber Anji formed by the Russian football club FC Anji has parted ways with the organization.
Just over two months ago XBOCT had returned to the competitive scene after an eight month haitus. The incredibly popular and highly decorated Ukrainian veteran was the first player to be brought on board for the Russian Premier League football organization's foray into esports.
At that time the squad was only transitioning from the idea phase into the development phase and other players had not yet even been decieded on. With an extensive budget and resources in place, the new squad - when completed - was expected to make a big splash in the CIS scene. However, the team just quietly chipped away at their place in the playing field, participating in regional qualifiers and minor events with minimal results.
While the idea of competing with the new club was appealing and motivating for XBOCT, the experience wasn't on par with what he had expected and hoped for.
"
I decided to leave on my own. I did not find enough motivation to play, to deal with errors. All I was 6 years ago, I did not want to repeat again. Probably to get something, I needed two old-school player who I trust, and two newcomers, that would be suitable to work with enthusiasm. In this team I could not find a common language with anybody. In addition to the game, I could not communicate with anyone really, people or were reticent, and I just was not on their wavelength. I decided to give them the opportunity to continue your journey without me. They are ambitious, want to win, why should I interfere."
At this time the Ukrainian legend's plans are unknown.  Vadim "Sedoy" Musorin, most recently from Effect, will be stepping to XBOCT's shoes as the carry player. 
A few roster changes from the initial iteration, and the team is ready to set sail for the new upcoming TI7 season - locked and loaded into the Major database.
Cyber Anji roster:
Vadim "Sedoy" Musorin

Yaroslav 'Pikachu' Vasilenko

  Maxim 'yoky-' Kim

  Evgeniy 'Chuvash' Makarov

Alexander 'NoFear' Churochkin 
FC Anji:
FC Anji is a Russian football club based in Makhachkala, capital of the Republic of Dagestan – founded in 1991. They compete in the Russian Football Premier League, playing home games at the Anzhi-Arena.
January 2011, the organization was purchased by billionaire Suleyman Kerimov – as his hometown football club. He was able to then acquire number of famous players, but in 2013 severe budget cuts resulted in the loss of key players.
Click here for results, VODs and all the other information
 
source: Cybersport.RU