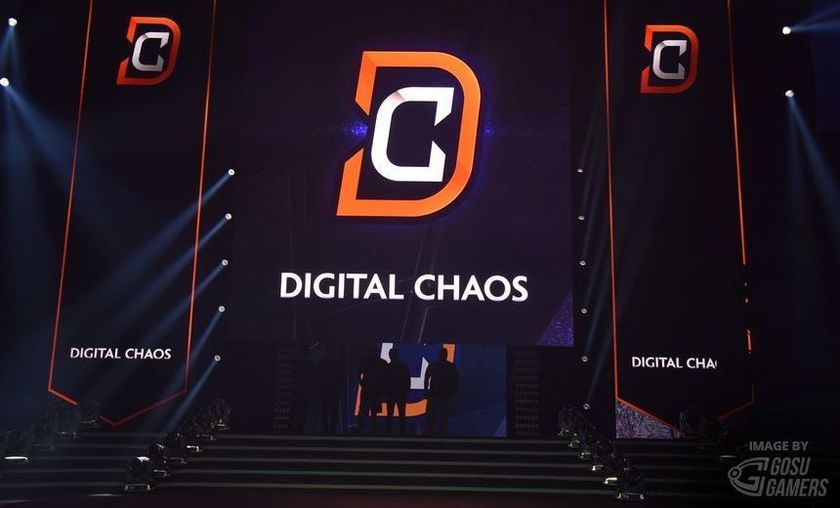 Forev replaces DeMoN at Digital Chaos
Jimmy 'DeMoN' Ho, one of the founding members of Team Onyx, now signed by Digital Chaos, finds himself teamless once again.
Digital Chaos now have two ex-MVP Phoenix members, as Sang-Don 'FoREv' Lee joins their ranks. The roster change announcement was made last night via DC's official website, but without any other information regarding the decision. Forev's addition to DC brings a role swap inside the team as well. Sam 'Bulba' Sosale will team up with Kim 'DuBu' Duyoung in the support role, leaving Forev to take on the offlane duties.
Digital Chaos roster from position 1 to 5
Mason 'mason' Venne

Abed 'Abed' Yusop

Sang-Don 'FoREv' Lee

Sam 'Bulba' Sosale

Kim 'DuBu' Duyoung
The last time Forev and Dubu played together was back in December 2016 at The Boston Major, Valve's fourth Major, which was also the last tournament for MVP Phoenix. The Korean Overlords took a rather hard decision in the post event shuffle and disbanded their entire team, leaving their five members to roam all around the globe in search for a new home. Dubu, the captain and Drafter of MVP Phoenix, joined forces with Demon, Bulba and Mason to create a new NA team, namely Onyx. Later on, they brought in Abed and went on delivering quite the upsets, qualifying for the Kiev Major by defeating both NP and Complexity in the regional qualifiers. Upon their arrival in Kiev, Onyx was signed by Digital Chaos who were left without a Dota 2 team after their TI 6 runner up line up decided to leave the organization.
Click here for results, VODs and all the other information
 
source: digitalchaos.gg