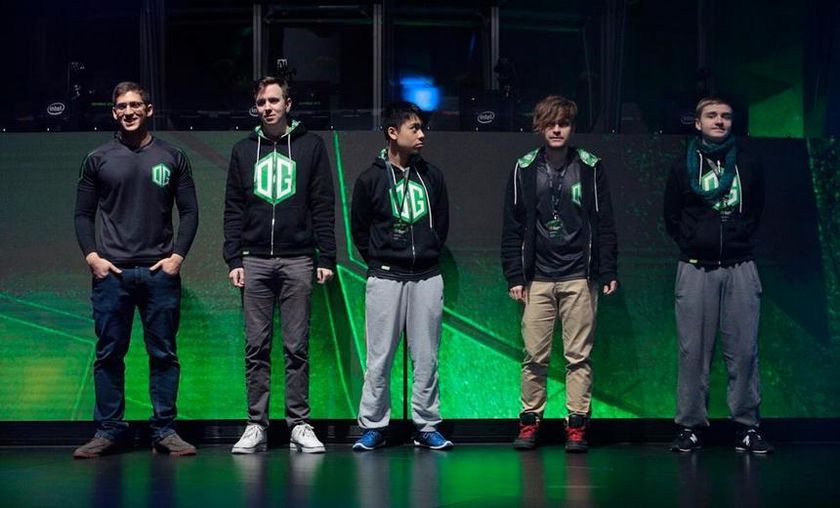 OG annihilate Team Secret and move into the semi-finals at SL i-League Season 3

picture courtesy of PGL
After both teams, OG and Team Secret, overcame their opponents 2-0, they would face each other in the Winner's final of Group A at SL i-League Season 3.
Game One
Bans
* This player was a stand-in for this match
Team Secret began the game by claiming first blood 2 minutes in, but then traded evenly. However, the pressure from Secret's mid lane kept up their advantage by claiming another kill a few moments later. OG would not be giving up the early game that easily and they began to make their way back with some fantastic rotations. Team Secret had a great turn around fight in the mid lane as OG went onto Zheng 'MidOne' Yeik Nai's Sniper, but ended up losing 3 while only claiming the Sniper kill.
While OG remained on the back foot in kills, they were able to push a lot faster with the Lone Druid pick for Johan 'Notail' Sundstein and had the tower advantage. Just after fifteen minutes, Secret took another brilliant fight as they picked up 4 kills without losing any, increasing their lead to 12-6. But soon after this, OG found their way into the lead in the game as they took a massive fight near the Radiant secret shop as Tal 'Fly' Aizik on the Crystal Maiden put down a magnificent freezing field to claim 3 kills.
From this point, OG began to turn up the pressure as they claimed kills constantly around the map. The game slowed down a little as both teams started to play around each other's smoke attempts until OG found an initiation point in the bottom lane and dropped the tier two tower. OG looked unstoppable now and with thirty-five minutes passed they picked up an aegis for Anathan 'ana' Pham on the Storm Spirit and looked about ready to end the game.
After forty five minutes and a fantastic game from OG, Secret called GG and OG went up 1-0 in the series.
Game Two
Bans
* This player was a stand-in for this match
A much slower start to this game would see both teams rotating around each other in an attempt to find pick offs around the map. By ten minutes the score line was a low 3-1 in OGs favour plus they had claimed the top tier one tower. But Secret begun to make their way into the game, pushing down the tier two bot lane after having claimed a few kills. However, even with this, the game was extremely even, with both teams farming in an attempt to get items online but with OG looking the better at most times.
OG managed to take a magnificent turn around fight around the Radiant secret shop at twenty minutes and claimed 3 kills without reply. OG now looked to take the game to Secret and claimed an aegis along with a healthy swing in momentum in their favour. With just under thirty minutes passed, OG had dropped the mid tier three tower and proceeded to take out the Dire shrines.
Soon after this both teams started to dance around the Roshan pit, looking for the perfect initiation. It was OG that came out ahead once again, absolutely destroying the Dire line-up and marching into their base to drop two sets of barracks before claiming the aegis.
Only a few minutes later Secret had to throw in the towel as OG pushed up to the final set of barracks – securing a 2-0 win in the series. After the win, OG will head into the semi-finals while Team Secret will play their way through the lower bracket tomorrow. Tomorrow's action will include the lower bracket matches from Group A along with all the action from the initial stages of Group B and you can catch all of it here.