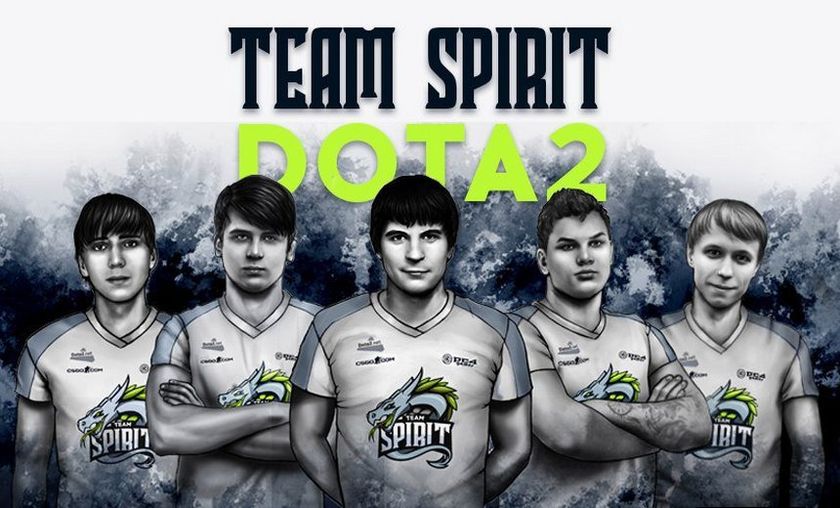 Fng, Iceberg, DkPhobos, Vanskor, and Bzz to make Team Spirit great again
Team Spirit returns to Dota2 after they disbanded their squad on 1st of August 2016.
Without signing any players in the post TI6 Shuffle, Team Spirit announced back in September that the CIS organization will make a return to Dota 2 when the time feels right. The recent roster changes from Vega Squadron, Virtus Pro and Fantastic Five left a handful of well-known CIS players teamless, moment when Team Spirit found the perfect window to assemble a whole new roster.
Team Spirit entered the Dota 2 scene back in December 2015 when they signed CIS Rejects and one year later they look to rejoin the tier one tournaments with the same formula. All of the new Team Spirit players are well established names in the pro scene who unfortunately failed to find a fitting setup in the 2016 Fall Shuffle. Recently dropped from Vega Squadron, Artsiom 'fng' Barshack and Bogdan 'Iceberg' Vasilenko have come together to TS, Iceberg actually making a return at what he could call his home team.
The long time offlaner of Virtus.Pro, Alexander 'DkPhobos' Kucheria was dropped from the squad after the disastrous run from Shanghai Major and since then he only played with various iterations of Polarity. However, Polarity disbanded in June and DkPhobos has been free of contract ever since. Stanislav 'Bzz' Glushan is another ex Virtus.Pro member who struggled for almost a year to find a stable formula to fit in. He filled the carry position for Virtus Pro from August 2014 to March 2015 and he spent almost the entire 2016 year with Fantastic Five but with little success.
Last but not least, Ivan 'VANSKOR' Skorokhod has had a very active 2016. From Prodota Gaming to Avengers, Rebels and finally Flipsid3 Tactics, Vanskor has changed quite a few teams.
Hopefully, for all the five players, the new Team Spirit will bring them the stability and the success they've all been looking for the past few months.
Team Spirit roster from position 1 to 5:
Stanislav 'Bzz' Glushan

Bogdan 'Iceberg' Vasilenko

Alexander 'DkPhobos' Kucheria

Artsiom 'fng' Barshack

Ivan 'VANSKOR' Skorokhod