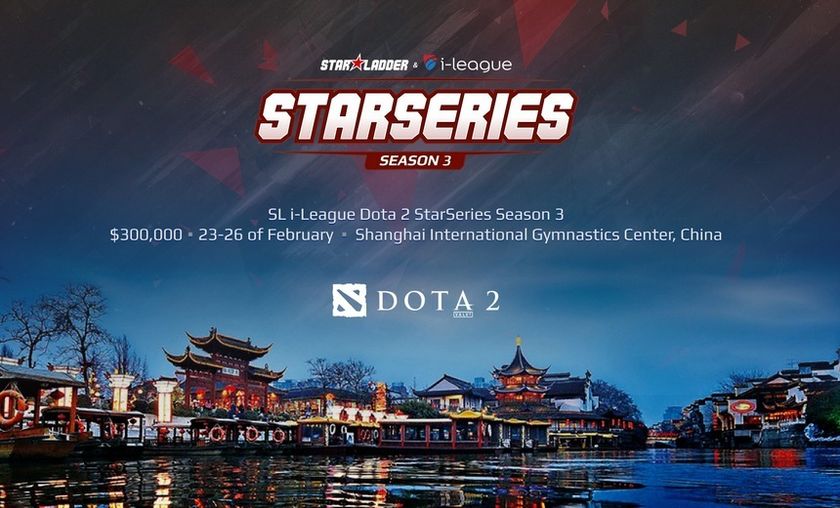 StarLadder i-League Star Series Season 3 announced
The first details of SL i-League StarSeries Season 3 have been revealed, taking place in China at The Shanghai International Gymnastics Center in February next year with open qualifiers set to commence this month.
The joint StarLadder and Imba TV event has reached its third season and will have the same $300,000 prize pool as previous two editions, and a total of eight participating teams fighting for it.
StarLadder i-League Star Series Season 3 LAN finals will be held on February 23-26 in Shanghai China, at the International Gymnastics Center, a venue that can accommodate up to 4,000 spectators.
The organizers reserved only two direct invites spots, the other six teams having to qualify for the event. While no information has been released yet on who will be granted the direct invites, StarLadder announced the full schedule and format for open and regional qualifiers.The qualifiers for SL i-League Star Series #3 will be held in three stages in a slightly different format for every region. The winners of the NA and SEA open qualifiers will advance straight to the main qualifiers. For Europe there are two separate open qualifiers rounds and the winners of each will advance into a closed qualifier round where they will be joined by another six invited teams. The best two teams from the EU closed qualifiers will earn a spot to the LAN finals.
The same rules are applied for the Chinese qualifiers but the difference comes in the tournament format. According to StarLadder, Europe, Americas and SEA main qualifiers will be held in the league-format, while the Chinese teams will play in a double elimination bracket.
LAN Finals slots distribution:
Direct invites: 2 teams
China: 2 qualified teams
Europe: 2 qualified teams
America: 1 qualified team
South East Asia: 1 qualified team
Registrations for Europe, SEA and Americas open qualifiers are already possible at the following links:
Europe Open Qualifiers #1 - register here
Europe Open Qualifiers #2 - register here
Americas Open Qualifiers - register here
SEA Open Qualifiers - register here
The previous SL i-League Season was held at the Beyond the Summit house from Los Angeles, California where Natus Vincere emerged victorious. It was also the last big event prior to the International 6. SL-i League Season 3 will be held almost two months ahead of the Spring Major.
source: starladder.com