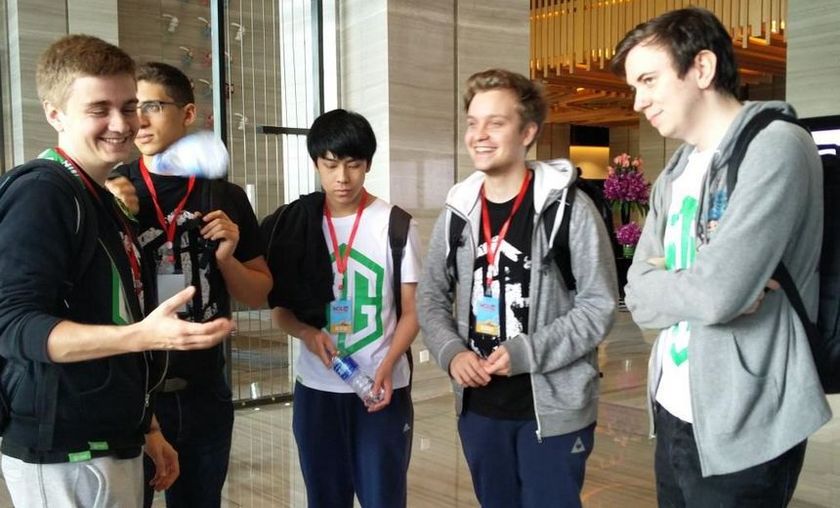 OG 2-0 Secret to advance into the Lower Bracket finals of MDL after an action-packed game two
After a tense second game, OG were able to defeat Secret and advance into the lower bracket finals where they shall meet EG tomorrow.
Game One
Bans
* This player was a stand-in for this match
The early stage of game one between OG and Secret seemed to tilt slightly in OG's favour, as they were able to get a kill on Tidehunter in the offlane where much of Secret's support attention seemed to be concentrated, which also led to Gustav 's4' Magnusson taking a solo kill on Noah 'MP' Pyo's Timbersaw. However, Secret recovered quickly with subsequent successful fights in the middle lane as well as in the Radiant jungle, as their cores steadily accelerated their farm.
Morphling's shotgun, which was ready at the 25 minute mark, accelerated his farm as he was able to nag kills on Secret's supports. Yet, with Secret being on the Dire side as well as having the Templar Assassins, they abused the Roshan. However, a decisive fight near the Roshan Pit where OG were able to kill the Templar Assassin, get the Aegis on the Morphling, as well as one set of Barracks in the middle lane put OG in the driving seat of the game, as Ana slowly went ham on his Morphling and was able to claim consecutive barracks as Secret were rendered helpless with no way of controlling Ana and OG's high ground, and won the game for his team.
MVP of this game definitely went to Anathan 'Ana' Pham on his Morphling, which was an apt pick against Secret's lineup. He ended the game without a single death and a massive 27,500 hero damage as he slaughtered Secret.
Game Two
Bans
* This player was a stand-in for this match
Secret's draft for the second game featured a lineup that wanted to fight early and just run at OG, which had conversely drafted a greedy lineup with Juggernaut as well as Naga Siren, which meant that OG needed to execute their draft flawlessly to take the series.
The early game went smoothly for Secret particularly because of the nature of their lineup, as the Shadow Demon and Kunkka roaming across the map were able to get kills on OG's lineup. This followed during the mid game as well, as Secret were able to grab kills on OG's cores on the back of flawless calls by Sang-Don 'ForeV' Lee's Axe and Nai Zheng 'MidOne' Yeik on his Ember Spirit who made aggressive and calculated plays all over the map. Secret were able to claim all of OG's outer towers in under 30 minutes. But their lineup's ability to break high ground wasn't very good, and OG was able to repeatedly hold. However, this resulted in space being created for n0tail who became terrifying as he filled all of his six slots and demonstrated the dominant nature of OG's late game and after a Roshan, it was OG's turn to take their shot at breaking high ground, and what had once been a 15000 gold lead for Secret, swung drastically in OG's favour.
MidOne realized, however, that Secret's only way to get back into the game was to get a Rapier on Ember Spirit. However, the game was getting later and later, and while MidOne started stacking up his Rapiras, n0tail slowly secured an immense 1000 last hits and was able to pause all teamfights with his songs and allowed OG to reset again and again, as they were able to slowly take down Secret's barracks and get mega creeps. Secret fell helpless to the illusion spam and mega-creeps, and as s4 picked off Forev without buyback, OG locked down Secret's cores, getting the rapiers on Juggernaut as he slashed through the Radiant Ancient and was finally able to claim the victory for his team after ninety minutes of tense action all over the place.
The MVP for this Game 2 was definitely Johan 'n0tail' Sundstein on his Naga Siren. He was able to hold off Secret's advances with constant Song of the Sirens, and was able to help his team recover from a massive deficit. He lived up to his name of being the Big Daddy as he ended the game with 1.2k last hits and 984 GPM in a 90 minute game.
headline and banner images source @OG