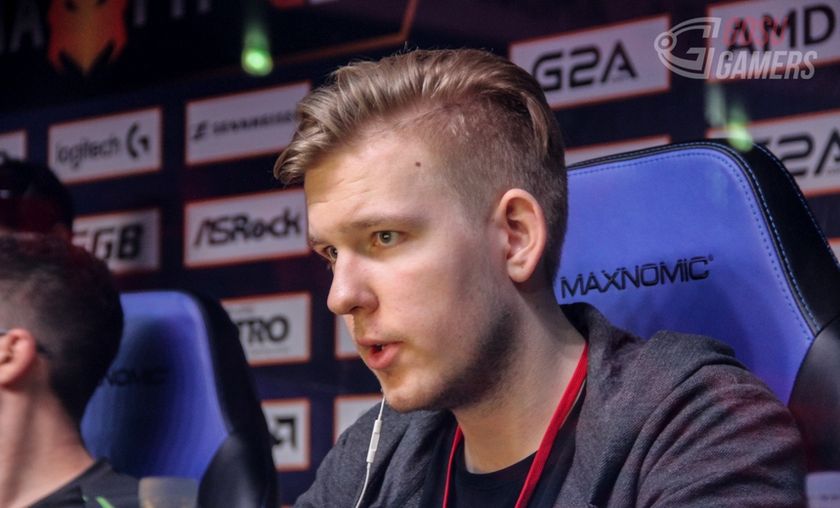 MDL Autumn: Newbee and Evil Geniuses first to grab the main event upper bracket seeds
MDL Autumn 2016 kicked off today with a GSL group stage counting for the playoffs double elimination bracket.
All eight participants played their first games in China and at the end of the first day Newbee emerged top team in group A while Evil Geniuses claimed the first place in group B.
Group A
Upper Bracket
Round 1 - Best of 3
Round 2 - Best of 3
Lower Bracket
Round 1 - Best of 3
Round 2 - Best of 3
First series of the day were played in group A with Team Secret facing Newbee and MVP Phoenix playing against LGD Forever Young.
For Team Secret the first ever official match after the shuffle started off strong despite playing versus a Drow Aura strat of Newbee. Although the Drow - Mirana combo worked like well-oiled machine for NB, Secret's Phantom Assassin and mid Storm Spirit managed to keep up the pace and the good usage of track and relocates from their supports kept Newbee under control bringing Secret's the victory in game one.
However, the two new Newbee talents, Xu 'uuu9' Han and Song 'Sccc' Chun, both playing core positions, carry and mid respectively, didn't crumble at all in front of their much more experienced adversaries and put up a very strong performance in the next two games. Game two was won by Newbee in 20 minutes on the back of heavy healing strategy with Witch Doctor and Omniknight that allowed the Chinese team to fight early, while the third game was won shortly after the 30 minutes mark, uuu9's Sven finishing the match with a personal KDA of 15-1-15.
MVP Phoenix vs LGD Forever Young
Shutting down LGD FY's director 8 plans for the first game of the series with a support Silencer and a mid lane Phantom Assassin for Kim 'QO' Seon, MVP Phoenix took the game with a 30 - 9 kill score in their favor, but got caught on the wrong foot in the second game by Seon Xie 'Super' Junhao's Dragon Knight and were forced into a decisive match. For the last game of the series MVP Ph. prepared for a late game scenario with a core Naga Siren who's standard split push item build of Radiance-Manta-Octarine Core- BoT secured them the victory after a 50 minutes long game in which they were always behind.
The two victorious teams, Newbee and MVP Ph faced each other in the last series of the day from group A to decide which one will grab the first upper bracket seed at MDL Autumn's playoffs stage, starting on October 30.
Notorious for their unconventional strategies, MVP Phoenix tried to trick Newbee with a support PA played by Kim 'DuBu'  Doo-young, and their plan worked quite well in the early stage of game one, but Newbee didn't allow them to capitalize on the early advantage and had good reactions at the Korean early aggression which enabled Newbee to counter attack in time and take the victory before MVP's lineup had a chance to transition into four cores.
For the second game of the series MVP Phoenix went with the traditional Drow - Visage combo, but that didn't bring any sort of success as Newbee's uuu9 - Luna and Sccc - Invoker had yet another perfect game and steamrolled the Koreans, securing the group A leadership for their team.
Group B
Upper Bracket
Round 1 - Best of 3
Round 2 - Best of 3
Lower Bracket
Round 1 - Best of 3
Round 2 - Best of 3
With both EG and OG placed in group B everyone was impatiently waiting to see if the two would meet. The moment came in the winners' match-up as both defeated their initial adversaries in the starting series. OG took a very convincing win over IG Vitality, the entire series being concluded in a bit over one hour while EG had to fight a little bit harder against Vici Gaming.
After they lost their first game against Vici Gaming with a slightly  weird hero lineup, Evil Geniuses switched their approach completely in game two and three to join OG in the winner's match up of group B.
The first game was a complete show put on by OG's Anathan 'ana' Pham - Outworld Devourer and Jesse 'JerAx' Vainikka's Earth Spirit, who wiped the floor with EG to secure a very dominant win, however Andreas Franck 'Cr1t-' Nielsen matched Ana's aggressive play style in game two with a mid lane Huskar for Suma1l. The Huskar pick triggered a role swap from OG, who sent Johan 'N0tail' Sundstein mid lane on Mirana and let Ana carry on Morphling, but with no success in the end. Although Artour 'Arteezy' Babaev 's Ursa had a very rough start and Ana won his lane , once the Huskar - Io relocate combo came online for EG the match turned rapidly in their favor and pushed the series into a decisive game three.
Game three was a bit of a mess for OG with a Magnus offlane for s4, who got totally dominated while Saahil 'UNiVeRsE' Arora had a perfect laning stage on his offlane Axe. Finishing with a personal K/D/A of 10-0-13, Universe found all the initiations and put Areezy's Morphling in a tremendous lead, which in the end brought EG's the upper bracket start in the main event.
The group stage will resume tomorrow with losers and decider series in both groups. OG and MVP Phoenix are waiting their adversaries in the deciders, while Team Secret will face LGD Forever Young in the loser's match up of Group A and VG will do the same against IG Vitality in Group B.