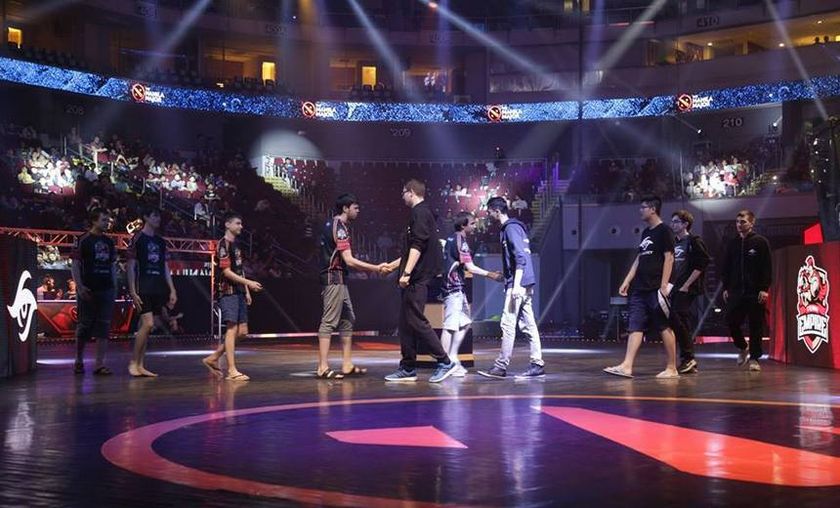 Manila Major: The TI5 and Shanghai Major champions finish 16th
The TI 5 champions, EG, and Shanghai Major winners, Secret, have been eliminated from the Manila Major after losing their lower bracket best-of-one series against VG.Reborn and Empire respectively.
Upper Bracket
Round 2 - Best of 3
Round 3 - Best of 3
Lower Bracket
Final
Bans
* This player was a stand-in for this match
EG brutally wrecked VG.Reborn in the laning stage of this game, killing VG.R's middle Dragon Knight and offlane Slardar several times with the help of either their roaming Axe or Bane. Realizing that the early game situation could not go on, VG.R seized gank opportunities on Death Prophet after she was left alone during EG's tier one tower push attempts. This allowed VG.R to hold-out and secure farm on their cores.
Unveiling their newly farmed items effectively; winning team fights with Dragon Knight's reveal of his Shadow Blade and then Slardar's Blink's first use, VG.R was propelled back into the game. A series of good team fight trades and the near wipe of EG at the Rosh pit turned the tides in VG.R's favor. From there, the Chinese players were able to finish the game with solid Glimpse pick-offs and Slardar initiations coupled with their Life Stealer and Dragon Knight's damage; Lifestealer secured himself a rampage just before the GG call and ended the game with a 14/1/19 KDA.
Bans
* This player was a stand-in for this match
Coming into the game with a strong and unique draft against Secret's line-up, Empire was able to put together a strong early game. However, Empire was unable to carry the lead into the mid-game after being on the receiving end of a four man wipe at the 13 minute mark. When the result of the game became uncertain, a one man Ravage by Secret's Tide Hunter opened the door for Empire to counter-initiate and secure a four man wipe into a melee Barracks.
As the action progressed, Empire kept the game within their grasp, dodging Ravages and counter-initiating with their Sand King's Epicenter. Securing an Aegis, Empire's Lifestealer was able to walk up and knock on Secret's top tier three tower and Barracks - when he was initiated upon, Empire just simply counter-initiated and won the game.
Banner image from Secret's Facebook, headline image by PGL.