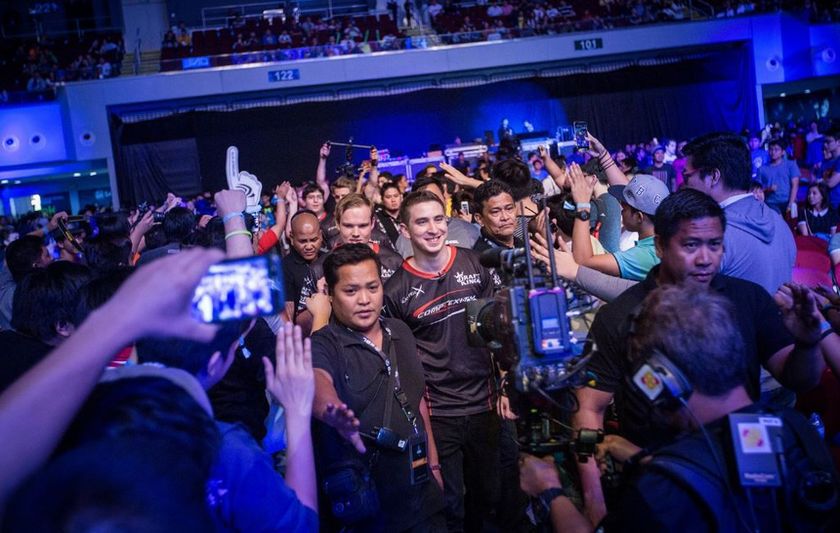 compLexity Gaming: The journey at ESL One Manila
Between the two Manila Dota 2 events, ESL One Manila and Manila Major, compLexity Gaming released an video of their journey at the first ever LAN event held in Philippines.
ESL One Manila was something special and refreshing, mainly because of the tremendous number of fans that came at Mall of Asia Arena to meet their idols nearly a month ago. Every LAN event has something unique that stays with us, be it the fans, the community, for months after its completion, and it's just the same for teams and their members that get to play at these events.
"
I
'm really lucky to be where I am […] I can say with confidence that compLexity Dota is progressing, we're getting better every day, every LAN, every tournament. I feel like there's thousands of people who dream to do what we do and I'm, we are just so lucky to be here and as they say, it's not the destination, it's the journey and we are definitely in the middle of our quest right now. Every once in awhile you gotta just stay back and think, this is ok, I'm good with this, this is where I want to be. And I can say that every day.
"
Kyle 'swindlemelonzz' Freedman - compLexity: The Journey at ESL One Manila, aftermovie.

 
compLexity is one of the most open and friendly teams when it comes to their relationship with the fans, and they truly believe that without the community support neither them or Dota 2 would be where they are now. One way of keeping their fans close and giving them insight into what happens behind the scenes at events is doing vlogs, like the one they did from ESL One Manila. Grab your drinks, relax and enjoy compLexity's journey at the first LAN event in Manila, Philippines.
source: compLexityINSIDER
title image source: ESL ONE